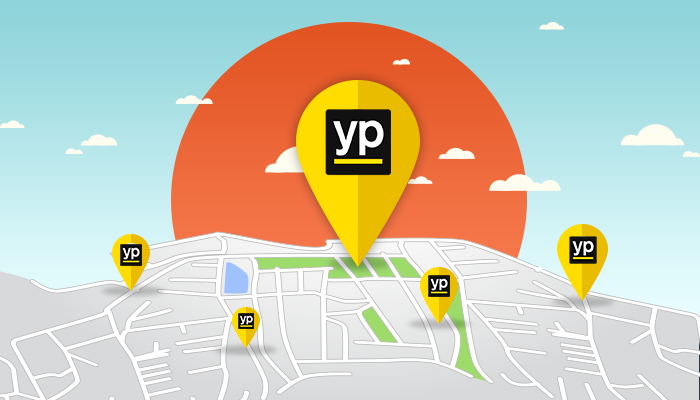 YP Partners With Tapad; Launches New Cross Device Retargeting Product
In a world where many people own more than one gadget, it's not surprising to see one action begin on one device and be completed on another. This poses a challenge for marketers, as they'll need to follow consumers and connect their actions across multiple screens and devices.
To help marketers follow consumers' chain of actions and establish links that connect them, local search and advertising company YP has developed a product called "Cross Device Retargeting". This new offering will enable brands to connect users' online search activities across devices, and eventually reach relevant consumers across different screens.
A YP-commissioned study by comScore revealed that YP searchers are more active across different devices, with 73% of them switching from one device to another before completing their local business searches.
"National brands are trying to focus beyond location to precise behaviors. Our products – from our core search to our mobile display products – help brands effectively and efficiently reach these local consumers," said David Lebow, Chief Revenue Officer at YP. "With cross device retargeting, we now have the ability to reach consumers at critical moments in the purchase process no matter the device they're using."
YP has teamed up with cross device ad targeting company Tapad to power the product. With Tapad's Device Graph methodology, YP is now able to get the most out of the search behavior of the over 80 million monthly users who rely on its network of search sites. [See Figure 1]
To integrate Cross Device Retargeting, advertisers must first choose a specific search category and set additional parameters that should identify their target audience. Once a YP user searches for a business in that particular category, and then suddenly moves to another device to complete the action, targeted ads that have been setup by the advertiser should transfer as well.
Retargeting is becoming more and more critical to advertisers today. In a survey conducted by AdRoll, 71% of marketers reported spending 10% to 50% of their total digital marketing budget in 2014 on retargeting—up 18% from 2013. Furthermore, "92% of marketers report retargeting performs equal to or better than search, 91% equal to or better than email, and 92% equal to or better than other display."
Despite its distinct advantages, what challenges could retargeting bring to marketers?

The Marketing Digest Writing Team provides the content you need to keep you well-informed on the latest developments and trends in the digital marketing industry.

Latest posts by Marketing Digest Writing Team (see all)
Comments
comments