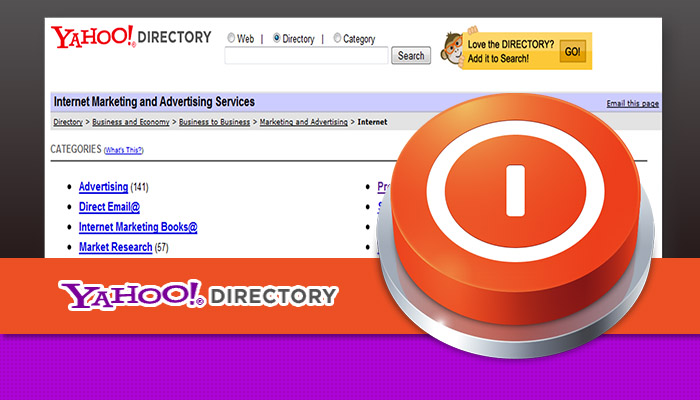 Yahoo to Shut Down Its Web Directory as Company Focus Turns To 'Core Products'
Yahoo has just announced that it will officially shut down its Directory by the end of 2014. It also announced the end for both Yahoo Education and its Qwiki app.
In a blog post written by Cloud Platform Group SVP Jay Rossiter, he explained that Yahoo will continue to maintain its focus on the company's "core products" such as search, communications, digital magazines, and video.
"At Yahoo, focus is an important part of accomplishing our mission: to make the world's daily habits more entertaining and inspiring," he said. "To achieve this focus, we have sunset more than 60 products and services over the past two years, and redirected those resources toward products that our users care most about and are aligned with our vision."
In July 2014, Yahoo released an overview of the company's progress, which contained a list of some "new, exciting products". As Yahoo adds new features, they also expressed their need to communicate several changes that could affect their current and future users—such as the shutting down of some of their core services.
Before Google came along in 1998, the Yahoo Directory was one of the definitive places to search for information online. The service listed popular sites by category instead of surfacing search results by keyword. Today, only a relatively small number of Internet users still use the Yahoo Directory. Rossiter mentioned in his post that the web directory is still available; however, by January 1, 2015, it will be a goner. He also added that "Advertisers will be upgraded to a new service."
Social media users seemed to be a bit unhappy about the Yahoo Directory's retirement, expressing their "grief" at the end of what was "once the center of a web dynasty". [See Figure 1 and Figure 2]
Also nearing their end are Yahoo Education, a service site designed to connect users to educational providers and content, as well as Qwiki, a mobile app which helps users create movies from the photos and videos in their camera roll.
Yahoo Education will be the first to close among the three. It will shut down on September 30, 2014, followed by the Qwiki app on November 1, 2014.
Do you think the Yahoo Directory should be shut down? Let us know what you think by posting on the Comments section below.

The Marketing Digest Writing Team provides the content you need to keep you well-informed on the latest developments and trends in the digital marketing industry.

Latest posts by Marketing Digest Writing Team (see all)
Comments
comments