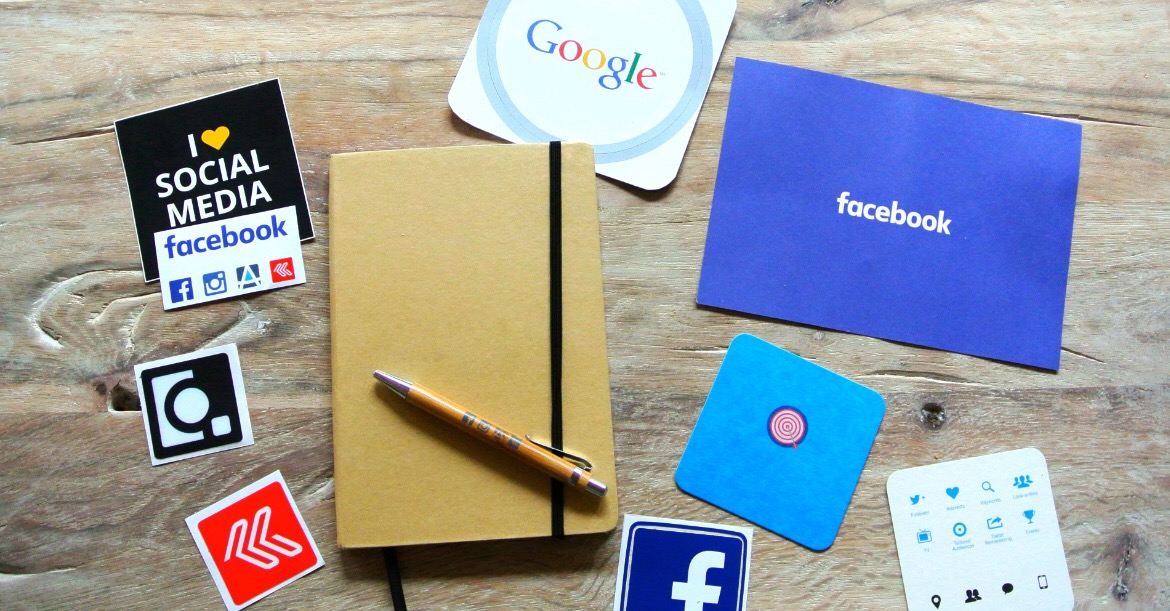 In this digital age when consumers have unlimited information quite literally at their fingertips, online reputation can make or break a business. Having reviews available for potential customers to read is essential for success and has unique advantages. The numbers are clear:
90% of customers are influenced by online reviews
84% people say they trust online reviews just as much as a personal recommendation
What do you see when you 'google' your business? What about when you search for your business on Facebook?
Odds are, this is where your customers are looking, and what you see is what they'll see when they do. So why not make them see 5-star ratings and glowing reviews that will show them that you are the obvious choice to meet their needs?
After all, when you're in need of coffee or fresh flowers, a locksmith or plumber, a lawyer or a dentist, don't you scope out your options first by seeing what others have to say about them? Wouldn't a business's high-star ratings or shining reviews make your decision an easy one?
Let positive reviews and 5-star ratings seal the deal for your business, too!
Ramp up Your Business with Google Reviews
Let's start with Google, the most widely used search engine on the planet that has changed the way we think, search for information, and connect with the world.
Imagine this scenario: You're on holiday in Felixstowe in Suffolk, in need of coffee. Although you're in an unfamiliar city without a local guide to point you in the right direction, it's no matter—Google is all you need to find a cosy local cafe. You pull out your phone and search for coffee shops, and Google instantly provides you with a few options that are close to your location.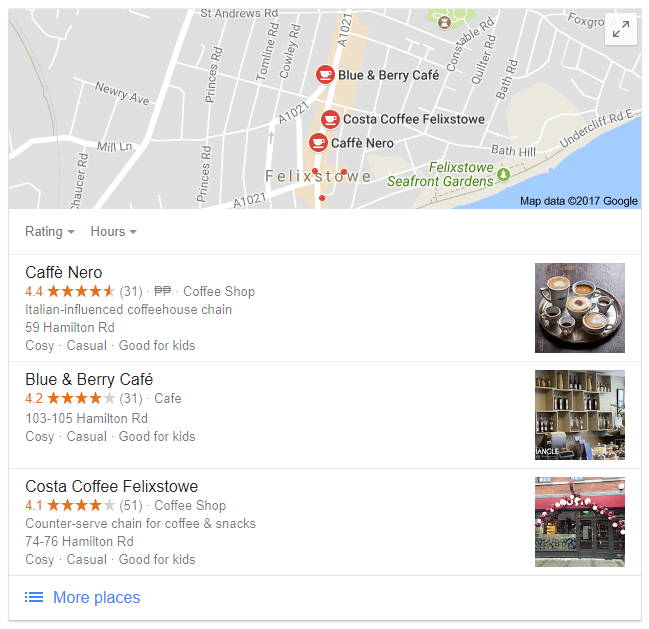 From the three cafe listings displayed above, which one would you choose? If you're like most people, your first choice would be Caffé Nero. With over 30 reviews and an average rating of 4.4 stars, it would be safe to say that customers find just what they're looking for at Caffé Nero. Costa Coffee Felixstowe might make a delicious coffee as well, but its ratings fall short of Caffé Nero.
And beyond this practical application, Google reviews have even more benefits. Google reviews can also:
Boost your business's ranking in Google's local search results, putting you front and center when consumers search.
Increase your business's reputation, credibility, and social proof. Consumers around the world trust Google as an unbiased source of the information they seek.
More clicks and more visitors to your website and shop. Increased visibility + credibility = more business for you.
Let Friends Flock to Your Business through Facebook Reviews
With over 2 billion active users, Facebook is social by design, and that format can be a boon for your business if you capitalise on Facebook reviews. When you make a similar search for coffee shops on Facebook, it not only shows your reviews and total likes, but can also show you what coffee shops your Facebook friends like.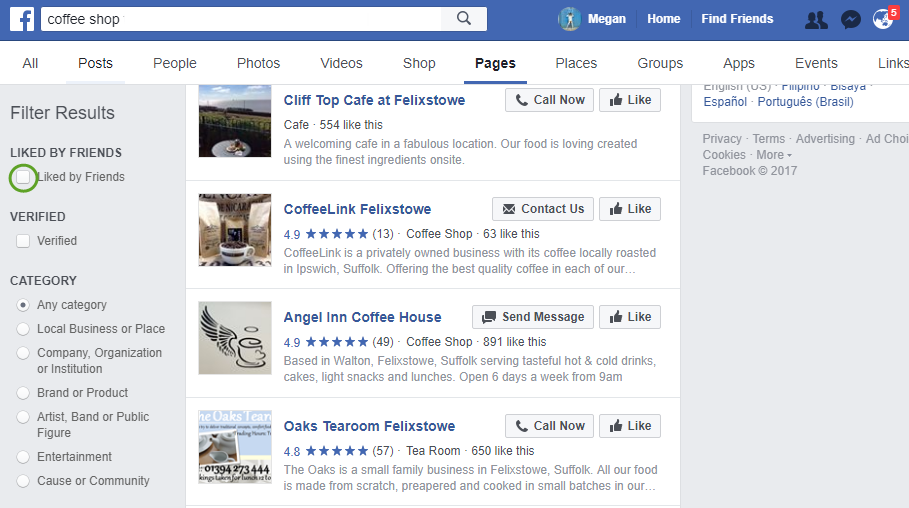 Think about how powerful this could be. Each Facebook user has an average of 338 Facebook friends. And recall that 90% of consumers are influenced by online reviews, and that 84% people trust online reviews just as much as a personal recommendation. That means that for each like, review, or rating your business gets, you will reap a variety of benefits:
Your business will be visible in newsfeeds of the friends of the person who clicked 'like' or left a review—that's free promotion!
People are inclined to like what their friends like. So for every like and review your business earns, you gain a greater range of influence.
The increased exposure that comes with people talking about your business.
More clicks and more visits to your Facebook page, website, and shop as a result of this increase in exposure, influence, and credibility.
Every Review Matters
Online reviews of any kind are crucial for any business to succeed in this digital age. More consumers than ever before are using search engines and social media sites to help them find what they're looking for, and the vast majority of us are significantly influenced by a business's online reputation. That means that every review your business gets is important. Online reviews on any site or platform can be a benefit:
Reviews build your reputation. Customer reviews build both your visibility and your credibility. They tell your potential customers that your business not only exists, but that it's just what they're looking for.
Reviews allow your satisfied customers to promote your business for you. There's a reason they call it reputation marketing. When your customers promote your business, you don't have to spend much on advertising.
Reviews are user-generated content you can use as material for your content marketing. Reviews can be quoted or referenced in social media posts, paid advertisements, and other promotional materials, further solidifying your reputation and credibility.
So what your potential customers find when they look up your business?
By prioritising online reviews, especially reviews on Google and Facebook, you can ensure that your potential customers see evidence that your business is the right choice to meet their needs.
High-star ratings and positive reviews are the digital social proof that you are a business worthy of trust. Encourage your customers to leave you feedback, and start earning those stars and raving reviews. Collect them, ensure they're published, and you'll soon be reaping the rewards!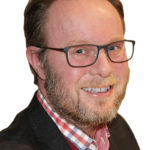 Jonathan is the founder of a boutique marketing agency in Suffolk, England and Co-Founder of TryggR an online platform, designed to help you get the reviews you deserve for your business, on the sites that matter, without you having to ask for them.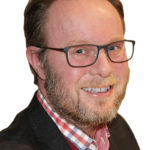 Latest posts by Jonathan Young (see all)
Comments
comments