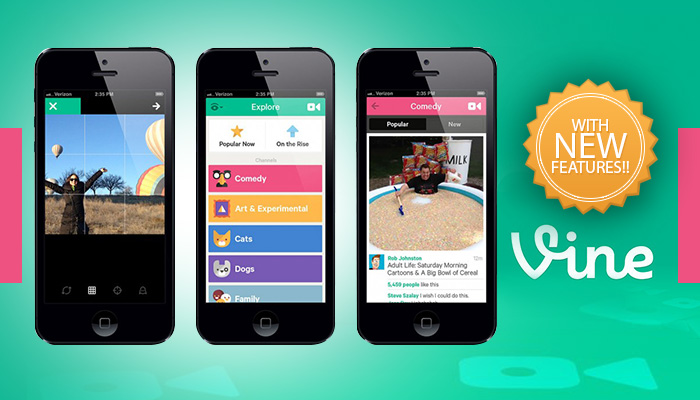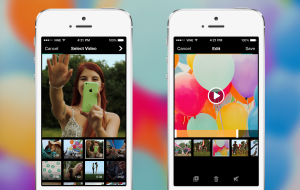 Vine Adds New Camera Tools & Customization Features for iOS Users
Twitter-owned app Vine has announced a significant update for its iOS users today, adding more camera options, a video import feature, and new video editing tools to its algorithm. The video-sharing service is putting more focus on its camera feature, which aims to make it faster and easier for users to get their Vines just the way they want it.
"The new camera offers powerful ways to edit your videos as well as the ability to import existing videos on your phone and turn them into Vines. Simply put, this release gives you total creative freedom––and it's all within the app," Vine iOS Engineer Richard Plom wrote in the blog post.
As described by Plom, Vine users will now see a new option in the bottom left corner of the capture screen that will allow them to import a video from their camera roll. This option will enable them to select one video or mix various clips together.
The update has also made editing videos easier and, as Plom puts it, "with more precision". From the preview screen, users will just have to tap the scissors icon to edit a video. New editing tools include the duplicate button, mute button, preview button, and undo button.
In addition to this new set of features, users can now use the new wrench icon on the capture screen, which gives access to more camera tools like "grid, plus a new level; the focus lock, which now works with the front-facing camera in addition to the rear-facing camera; ghost mode, which shows you the last frame of your previous shot (and is super helpful for lining up shots!); and a new torch feature, so you can now shoot in low-light settings." [See Figure 1]
"As the community continues to grow and more and more people find and watch Vines every day, we are excited to provide people with more tools to express their creativity and make even more, and more awesome Vines," Plom said.
The latest Vine update is available for download on iOS, and will be released on Android in the coming weeks.
How will your brand use Vine's new set of features? Let us know what you think by placing your comments below!

The Marketing Digest Writing Team provides the content you need to keep you well-informed on the latest developments and trends in the digital marketing industry.

Latest posts by Marketing Digest Writing Team (see all)
Comments
comments