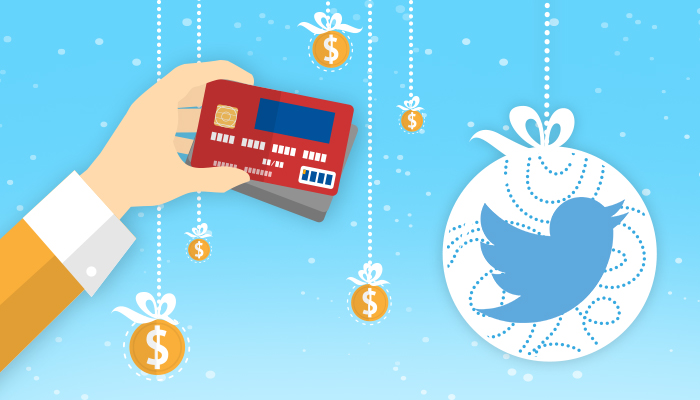 Latest Research Shows Twitter Drives Holiday Sales
As the leader in real time conversations and events, Twitter touts itself as the place many will flock to for gift ideas and special deals, especially this coming holiday season. Twitter recently collaborated with DB5, and produced findings that indicate that the social media platform has every reason to be proud of its user engagement. At least 54% of Twitter's users say that promotions they see on Twitter motivate them to make a purchase. With Black Friday and Cyber Monday coming up at the end of the month and at the start of December respectively, this would be vital knowledge for any business wanting to take advantage of the always busy holiday season.
Compared to non-users, those on Twitter tend to shop both early and heavily for the holiday season. As seen above in Figure 1, 81% of respondents say they love shopping for the holidays, with 34% beginning their planning before October.
According to the study, both Twitter users and non-users are focused mostly on clothing during the holidays, followed by gift certificates and movies or video games. However, it should be noted that the intent to purchase is much higher with regards to those on Twitter compared to those who are not. Particularly, there are almost double the people on Twitter who intend to purchase electronics compared to those who aren't.
Black Friday and Cyber Monday are two of the biggest days for impending sales, and using Twitter to promote impending sales is vital for any business. As seen in Figure 2 above, Twitter determined that not only do more than half of its users say they learn about a product on their timeline that they later purchased, but more people become more motivated to buy if a business offers promotions on Twitter.
To enhance the shopping experience, some businesses offer in-store discounts and promo codes if customers check Twitter from one of their branches. Nevertheless, it's also clear that they want to use the microblogging site for further product information.
With holiday shopping just around the corner, Twitter also offers some tips for marketers to take advantage of—such as when to launch their holiday campaigns, when to engage in conversations, and how they should monitor and optimize their content.
If you're a business owner, have you seen the same spikes on Twitter? Has this research made you rethink your strategies for the upcoming holiday season? Let us know in the Comments below

The Marketing Digest Writing Team provides the content you need to keep you well-informed on the latest developments and trends in the digital marketing industry.

Latest posts by Marketing Digest Writing Team (see all)
Comments
comments