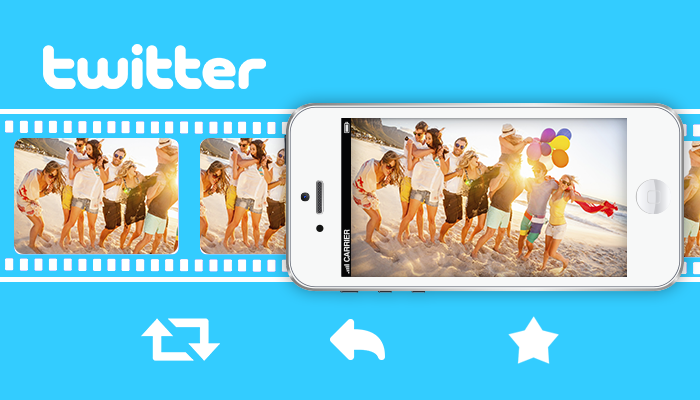 Twitter Announces Product Improvements to Enhance User Experience
According to last year's fiscal results, Twitter gained 284 million monthly active users in Q3 of 2014. Investors were not really impressed with this growth, as Twitter's user base only went up 30% since Q4 of 2012. To address this, Twitter has been making improvements to its features, hyping up its service for both new and existing users.
As announced by Kevin Weil, Vice President of Product at Twitter, in November 2014, changes were set to be rolled out this year (which hopefully increases Twitter's monthly active users by the end of this quarter). True to their word, the company rolled out two product updates on January 27, 2015. Jinen Kamdar, Product Director at Twitter, made the announcement on the Twitter Blog.
Create and Tweet Videos with the Twitter Mobile Video Camera
Mobile Twitter users can now create their own videos and share it on Twitter without leaving the mobile app. Using the new video camera in Twitter's mobile app, users can capture up to 30 seconds of an event, edit the video, and share it with a single tap. [See Figure 1]
According to Kamdar, Twitter designed the camera "to be simple to use so [users] can capture and share life's most interesting moments as they happen." With the users' ability to create and upload their own videos on Twitter, tweets will be more than the 140 character limit, giving Tweeters more freedom to share their most memorable experiences online.
Viewing uploaded videos is also easy; "Videos are previewed with a thumbnail and [users] can play them with just one tap." Moreover, users of Twitter for iPhone can upload videos directly from the camera roll. This feature will be launched to Android apps soon.
Below is Twitter's first recorded video tweet by Oscar's host, Neil Patrick Harris, using the new mobile video camera:
Chat in Groups Privately with Group Direct Messaging
Other social media channels, such as Facebook and Google+, have messaging features that serve private conversations in groups. This is now a feature on Twitter, which lets users start a conversation with a small group of people who could be any of their followers or people they don't follow at all. Kamdar explains that the new group direct messaging feature will give users more options to communicate on Twitter based on how and who they want to chat with.
With a few taps, users can instantly create a group of up to 20 people in order to start a conversation. Shortly after the creation of the group, people will be notified that they have been added to the conversation.
These new features will be launched to all users in the following weeks.
Will these features bring Twitter more users in 2015? What else should Twitter do to increase its user base?

The Marketing Digest Writing Team provides the content you need to keep you well-informed on the latest developments and trends in the digital marketing industry.

Latest posts by Marketing Digest Writing Team (see all)
Comments
comments