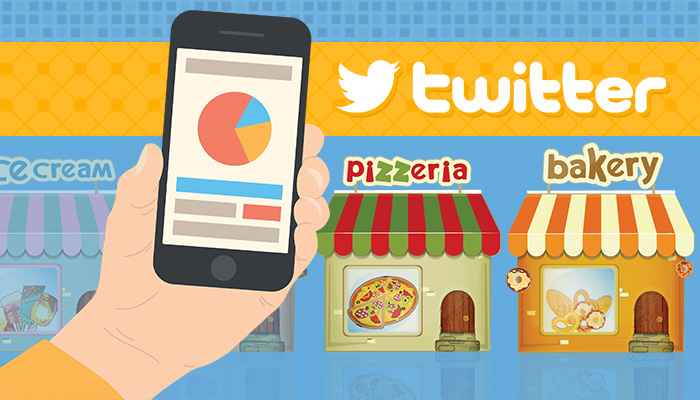 Twitter's New Small Business Planner Aims to Guide SMBs
Marketers know that Twitter is one of the hottest social media sites, and that brand mentions in tweets can greatly influence consumers. However, unlike large and well-funded corporations, many small and medium-sized businesses neither have the resources nor the expertise to harness Twitter to drive their business goals. That's all set to change with Twitter's rollout of a new mobile app.
Small and medium-sized businesses can now get marketing assistance from Twitter's new Small Business Planner mobile app. Twitter describes the app as "full of tactical guidance for small and medium-sized businesses (SMBs) in North America, the UK and Ireland." The introduction of the mobile app was timed with the coming of the holiday season.
"As your business prepares to go big this holiday season, we're excited to give you a new way to plan your marketing activities," states Jane Stecyk of Twitter's Small Business Content Team on the Twitter Small Business Blog.
Twitter just redesigned its "Twitter for Business" page last month, where "educational resources, research, advertising solutions and real-life examples" are provided to SMB owners with the aim of helping their businesses succeed. Through the launch of the new mobile app, SMB owners can now receive assistance from their mobile devices. Twitter is offering the mobile app for free, and is available on iOS and Android devices.
The Small Business Planner does more than just provide helpful resources. It lets SMB owners "browse a daily calendar themed around four main topics: Tweet suggestions, Twitter Ads strategies, information on Twitter tools, and exclusive events."
Additionally, the calendar syncs with users' personal devices, which helps them monitor their Twitter activities along with other marketing activities. The mobile app also updates users on new #SmallGoesBig initiatives—a series of educational digital events established by Twitter last month, which launches free events managed by experts from @TwitterSmallBiz in collaboration with Google's Small Business Community, Square, HubSpot, HootSuite, and SproutSocial.
To help users with the new mobile app, Twitter suggests they read the in-app FAQ once downloaded. SMB owners are also reminded to regularly check the app, as Twitter will constantly update it for "new content and exclusive first looks."
With this new initiative, SMBs can look forward to more sales and conversions this holiday season.
What do you think of Twitter's new Small Business Planner mobile app? Will it benefit SMBs in the long run? Hit us up with a comment!

The Marketing Digest Writing Team provides the content you need to keep you well-informed on the latest developments and trends in the digital marketing industry.

Latest posts by Marketing Digest Writing Team (see all)
Comments
comments