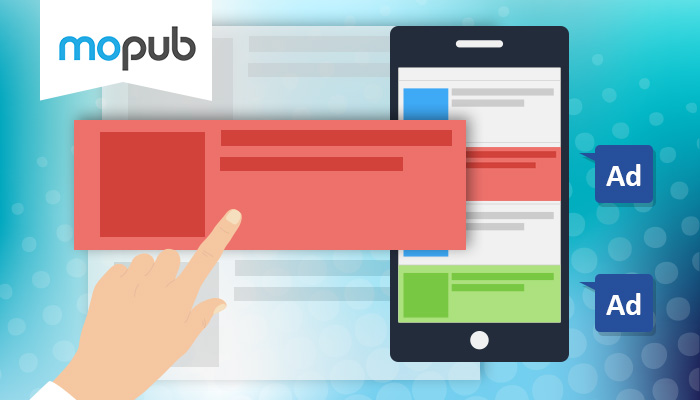 Twitter Improves Native Ad Placements for MoPub; Rolls Out New Location Control Features
Twitter has rolled out some new location control features for creating and managing native ads with the MoPub platform. This release is the result of an integration with Namo Media's technology, as stated in a Twitter blog post.
With this new set of features, Twitter-acquired app MoPub now offers advertisers control over the placements of native ads without having to update the app. Advertisers will not only have control over the positioning of ads—they can also adjust the frequency of the ads' visibility in content streams. [See Figure 1]
"MoPub's new location control features [are the first tools that let] you find the perfect mix of content and ads for your app simply and quickly," Kevin Weil—Vice President of Product, Revenue at Twitter—wrote. The company believes that this will give advertisers "a better opportunity to balance content with ads tailored for their app – without compromising on revenue or the user experience."
Gabor Cselle also mentioned on the MoPub blog that they have set up native ads "almost as simple as any standard ad format" by simplifying the integration to a couple of lines of code. "Our lightweight SDK ensures that your ads are displayed in the right location and at the right time powerful caching capabilities," she added.
Popular social video sharing app Keek has tried out MoPub's location control features and is impressed by its immediate impact on their advertising efforts. According to Bill Blummer, SVP of Monetization and Sales Solutions at Keek, they witnessed how quickly their ad revenue and user engagement has been affected with just a few clicks.
He said, "Being able to change the ad targeting and ad location without any app updates means we can experiment with ad placements and ad load without interrupting the user experience." [See Figure 2]
Twitter is continuously striving to improve its native ad game. In October 2013, it acquired MoPub in order to establish a real-time bidding system for Twitter ads. Six months after the acquisition, the company announced the global launch of native ads for all MoPub publishers, and now, it's releasing a new update to improve ad placements on the platform.
The company also bought Namo Media in June, broadening their advertisers' ability to work across ad networks.
Twitter's latest attempt to move up the mobile advertisement ladder transpired just a few weeks ago, when it built its partnership with Juice Mobile, a mobile marketing firm that helps companies guarantee results for their advertising campaigns.
What do you think of these new location control features for MoPub? Will you use them to achieve your advertising goals? Let us know what you think by posting on the Comments section below.

The Marketing Digest Writing Team provides the content you need to keep you well-informed on the latest developments and trends in the digital marketing industry.

Latest posts by Marketing Digest Writing Team (see all)
Comments
comments