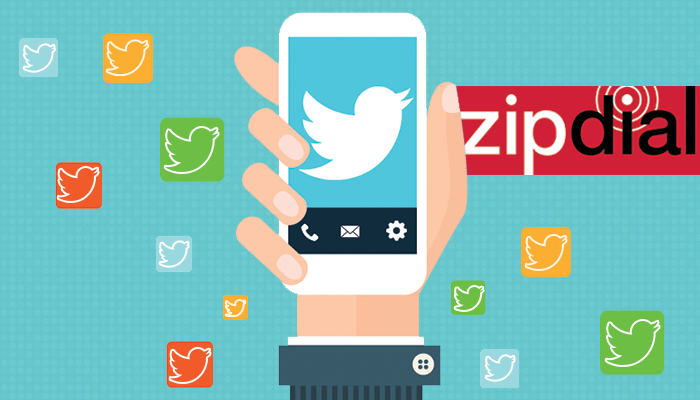 Twitter Acquires ZipDial to Improve Access to Emerging Markets
Twitter kicked off 2015 not only with its first acquisition of the year, but also made a bold head start on its plans for global expansion. On January 20, 2015, Twitter announced that it had reached an agreement to acquire ZipDial, a mobile marketing company based in Bangalore, India.
The new partnership gives Twitter its first offices in Bangalore, and also opens up new opportunities to extend its services in emerging markets, particularly in locations without online services. ZipDial offers a unique service by letting users receive updates or messages just by making a "missed call" to designated toll-free numbers. As Twitter's Vice President of Product, Christian Oestlien, explains:
The caller will then begin receiving inbound content and further engagement on their phone in real time through voice, SMS or an app notification. These interactions are especially appealing in areas where people aren't always connected to data or only access data through intermittent WiFi networks.
Oestlien says that while many people in developing countries will be connected to the Internet for the first time within the next few years, the cost of doing so may prevent them from experiencing its "true power". Through ZipDial, people will be able to access digital content offline through the most convenient means.
According to ZipDial CEO Valerie Wagoner, the offline aspect of her company was always important in India since users have always been very "frugal" with their mobile data compared to those in the United States. As a result, many prominent figures in India are making use of ZipDial, from celebrities to religious leaders, as a way of reaching out to more people with their own toll-free numbers.
Rishi Jaitly, Twitter's Marketing Director for India and Southeast Asia, says that the goal of the ZipDial acquisition is to deliver a "great, relevant Twitter experience", making it a perfect match for a mobile-first country with a celebrated media heritage.
For a closer look at ZipDial, watch the video below announcing the acquisition.

The Marketing Digest Writing Team provides the content you need to keep you well-informed on the latest developments and trends in the digital marketing industry.

Latest posts by Marketing Digest Writing Team (see all)
Comments
comments