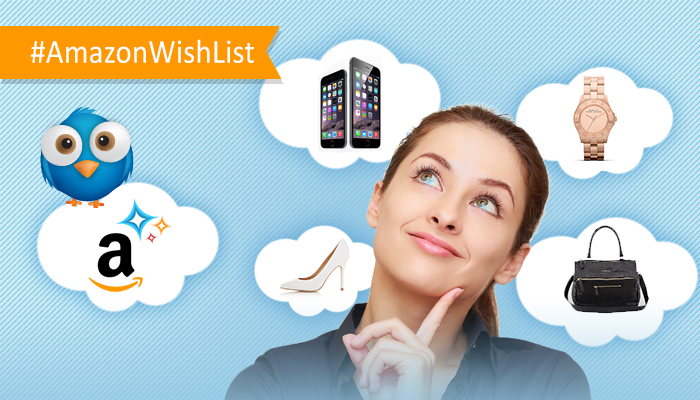 Amazon-Twitter Integration Allows for Instant Wish List Building via #AmazonWishList
Amazon has introduced a new integrated feature with Twitter that will let users immediately add items to their Wish List without having to navigate away from the microblogging platform. Any Amazon.com link that they see can now be added instantly by simply tweeting the link along with the hashtag #AmazonWishList. John Yurcisin, Director of Social at Amazon, stated that Amazon chose to integrate with Twitter because of its "great environment for inspiration and discovery" for customers.
Aside from users adding their own links, Amazon will also tweet out some of their own products that could be of interest to customers. As seen above in Figure 1, the official Twitter account enticed customers who were interested in purchasing the new Super Smash Bros. game to reply with the Amazon Wish List hashtag to have it instantly added.
The new hashtag seems to be part of a continuing trend of Amazon and Twitter integrations in order to ease the shopping experience for customers. Back in May,Amazon introduced the #AmazonCart hashtag that would allow users to instantly add product links to their shopping carts. Much like the new Wish List hashtag, #AmazonCart was made with the purpose of letting customers update their Amazon purchases without having to interrupt their Twitter activity.
Amazon also outlined some new features to their Wish List, such as:
Save-A-Photo: Customers can snap a picture of anything from anywhere and save it to their Amazon Wish List.
Universal Wish List Add-on: Customers can add anything from any online site to their Amazon Wish List with a simple add-on available for any browser.
Don't Spoil My Surprises: This feature does not reveal to the Wish List creator which items have been purchased. As a result, every gift is truly a surprise. However, once an item is purchased from an Amazon Wish List, other shoppers will see only what remains on the Wish List, thus avoiding duplicates.
Virtual Notes: Customers can save an idea and search for it later by adding a virtual note to an Amazon Wish List.
Amazon sees this as a great feature "just in time for the holiday season" but much like their #AmazonCart feature, only Twitter accounts that are public will have access to it. Frequently asked questions were also addressed, such as how visible the wish list will be and if digital products are eligible to be added.
What do you think of the new Amazon-Twitter integration? Will people be making use of the new feature? Let us know what you think in the Comments below.

The Marketing Digest Writing Team provides the content you need to keep you well-informed on the latest developments and trends in the digital marketing industry.

Latest posts by Marketing Digest Writing Team (see all)
Comments
comments