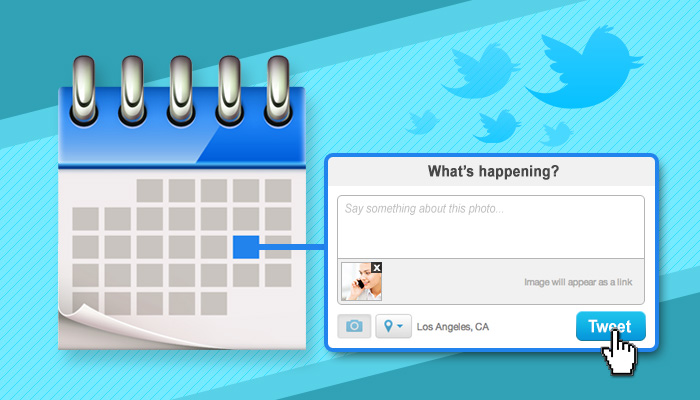 New TweetDeck Features: Photos can be Shared on Scheduled Posts & Social Teams can Work on Shared Queues of Posts
Twitter-ownedTweetDeck is set to roll out new features today, according to Tom Leitch, Engineering Manager at Twitter. These include adding images to scheduled tweets and allowing social teams to work together on shared queues of posts.
Leitch outlined a quick tutorial on how to add images to scheduled tweets on the TweetDeck Blog. Users only need compose their tweet, select "Schedule Tweet," choose the accompanying image, choose a time in the future to publish the tweet, and then click "Tweet."
"And now when you schedule a Tweet on a shared account, other people who also manage that account can see the Tweet that you have scheduled and make changes," stated Leitch. This will allow individual members in social media teams to edit, adjust, and schedule the publishing of tweets rather than just relegating the responsibility to one person.

Team members can also add a "Scheduled Tweets" column to keep track of the tweets in the queues. This column can be added by selecting "Add Column" and choosing "Scheduled".
On the other hand, many industry analysts have pointed out that the ability to include photos in scheduled tweets has long been present in the social media management system HootSuite. However, HootSuite requires users to click on links in order to see the pictures that accompany tweets. TweetDeck guarantees greater visibility for the images and enhanced user engagement, as images appear as thumbnails within tweets.
"Perhaps most [importantly], we've unified Twitter's scheduling systems so that for the first time, Tweets scheduled through TweetDeck will be visible on ads.twitter.com and vice versa, ensuring you are always in the picture as to which content is being scheduled," noted Leitch.
While HootSuite and other paid social media management systems might offer more sophisticated dashboards with superior features like analytics and different permission levels for user access, TweetDeck's new feature is especially useful for smaller businesses and online marketers with limited budgets.
The updated version of TweetDeck is now available on the web, and Windows and Chrome versions are coming soon to the Mac app.
How will you utilize TweetDeck's new social sharing features in your social media marketing campaigns?

The Marketing Digest Writing Team provides the content you need to keep you well-informed on the latest developments and trends in the digital marketing industry.

Latest posts by Marketing Digest Writing Team (see all)
Comments
comments