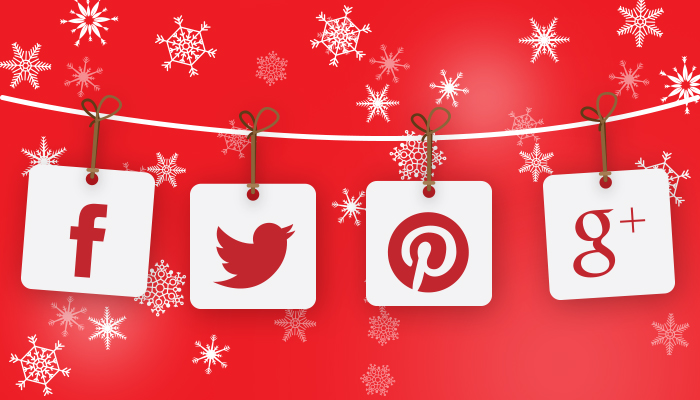 Turbocharged Tips that Will Boost Your Social Media Campaigns this Holiday Season
Although it is no older than Web 2.0, social media has become an indispensable part of global digital marketing. Managing accounts on different social media platforms has become a necessity for marketers who want to turbocharge their brand expansion, target relevant audiences, and drive sales and conversions.
In fact, according to Social Media Examiner's "2014 Social Media Marketing Industry Report," a massive 97% of marketers are participating in social media marketing to grow their businesses this year. Meanwhile, 92% of marketers said that social media was important to their businesses, a significant increase from 86% in 2013.
The same report revealed that the top two benefits of social media marketing are increased exposure and increased traffic. 92% of respondents said that social media marketing generated greater exposure for their businesses, while 80% of respondents reported increased traffic as a result of their social media marketing efforts. Other key benefits of social media marketing are developing loyal fans, providing marketplace insight, and generating leads. [See Figure 1]
Social Media Marketing and the Holiday Season
Many businesses expect to increase their sales and conversions this holiday season. With many shoppers going online—via desktop, smartphone, and tablet—to buy gifts and goodies for their loved ones, social commerce is seeing significant growth each year during the holiday season.
The holiday season, which the National Retail Federation (NRF) defines as taking place in November and December, can account for as much as 20-40% of retailers' annual sales. This year, the NRF estimates that holiday sales will increase 4.1% to $616.9 billion. Social media marketing will play a huge part in this increase.
Marketing data gathered by Offerpop reveals similar figures, and the company expects holiday shoppers to spend $650 billion this year. 62% of marketers' main goal this holiday season is driving sales and improving brand reach, while 19% are concerned with generating qualified leads and 13% are concerned with driving traffic to their websites.
While Facebook remains the king of social networks—with 92% of marketers planning to spend the lion's share of their social marketing budget on Facebook—other platforms, like Twitter and Pinterest, will also see significant social marketing investments this year. In fact, 67% of marketers will spend more on social this holiday season than they did in 2013.
To help your social media campaigns stand out, as well as drive your business goals (whether it's increasing sales, improving brand reach, generating qualified leads, or driving traffic to your website, etc.), listed below are some social media tips based on DigitalSherpa's "Holiday Social Media & Content Marketing Tips" eBook:
Tips for Your Facebook Page
Upload a unique holiday cover photo. Stunning themes that reflect the joy of the holiday season will appeal to potential and existing customers. Now is the time to decorate your page with holiday-specific themes!
Boost engagement with your holiday-related status updates. If you want to turbocharge engagement on your Facebook page this holiday season, here's the perfect solution: Ask your audience a holiday-related question, and then add a specific call to action such as "Post", "Comment", or "Tell us". You'll be amazed with the results!
Organize a Facebook contest. People love contests, especially during the holidays—more so when these contests offer amazing prizes and product discounts. Launch a seasonal campaign or promo, pique your audience's interest, and reap the advantages.
Tips for Your Twitter Account
Use appealing visuals in your tweets. Use graphics in your tweets to make it share-worthy. Your content could range from holiday quotes, creatively designed photos, to something that emphasizes your brand while also reflecting the holiday vibe.
Give Twitter Ads a try. If you want to extend your brand reach on Twitter, try using the official Twitter Ads service to increase your audience, while endorsing your products or services at the same time.
Feel free to interact with your followers. Stand out this busy holiday season by taking the time to interact with your prospects and customers. Click the retweet and favorite options, respond to queries, and don't forget to say thank you when someone writes a nice tweet about you.
Tips for Your Pinterest Account
Use Rich Pins to enhance your seasonal sales. Rich Pins let you add more details to your pins, helping your audience discover the information they're looking for when checking out different products. Use Rich Pins to supply your leads and customers with the right information, and take your campaigns to the next level.
Create a fun Pinterest contest. Integrate exciting contests into your Pinterest campaigns to get more pins and repins, thus increasing your chances of gaining new followers and strengthening your brand.
What other strategies can you suggest to marketers who want to launch successful social media campaigns this holiday season? Hit us up with a comment!

The Marketing Digest Writing Team provides the content you need to keep you well-informed on the latest developments and trends in the digital marketing industry.

Latest posts by Marketing Digest Writing Team (see all)
Comments
comments