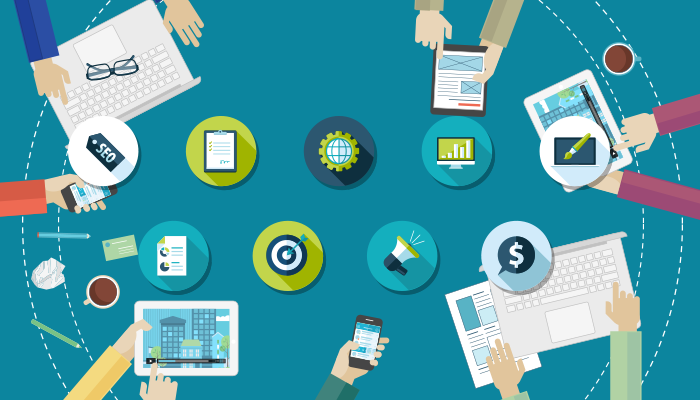 2015 Content Marketing Trends & Insights for B2B Marketers
Content marketing is one of the most significant digital marketing approaches used by many marketers today. And without a solid content marketing plan, a digital marketing campaign will most likely fail to reach potential clients, engage them, and turn them into actual customers. Internet users devour content on a daily basis and they are always hungry. Much of their purchase decisions are influenced by the content they consume online. That said, content marketing can be considered as the foundation of every successful digital marketing campaign.
However, a lot of marketers feel there is more room for improvement in their content marketing plans. According to the report released by the Content Marketing Institute (CMI) and MarketingProfs entitled "B2B Content Marketing: 2015 Benchmarks, budgets, and Trends—North America," 70% of B2B marketers surveyed are executing more content marketing plans this year compared to last year. Yet, only 38% report their plans are effective.
One may think, "So of all B2B marketers surveyed, more than half think they aren't successful. What could they be doing wrong?"
Take a look below at some of the highlights from CMI's content marketing report.
Documenting a Strategy and Adhering to It
Two essential factors determine a good content marketer from the rest—creating a documented content marketing strategy and carefully adhering to it.
The report by CMI found that only 35% of content marketers surveyed produce a documented content marketing strategy for their business. By "documented", we mean a strategy other than a verbal one—something that has been cautiously strategized and organized in written form. [See Figure 1]
CMI's report revealed that 60% of those with a documented strategy say their content marketing is highly effective, while only 32% of those who have a verbal content marketing strategy express the same thing. As CMI puts it, "Having a verbal strategy is a great first step. However, as the research shows, it pays to take the time to write it down." [See Figure 2]
Furthermore, a lack of any strategy, documented or not, seems to be a definite path to failure; just a mere 7% of B2B marketers without a strategy consider their content marketing plans successful.
Judging by the figures, it's easy to say that having a formal and documented strategy is better than having a verbal strategy, and much better than without having one. Often times, a documented content marketing strategy can be a predictor of success.
Additional Key Insights
CMI's report emphasized that marketers need to have a documentation of their content marketing strategy in order to be more effective. However, there are many contributing factors to a success of a campaign, rather than just focusing on having a documented strategy.
Below are other key insights derived from the study:
1.   Majority of B2B marketers are producing more content than ever before.
Content creation continues to grow immensely, regardless of how companies view the effectivity of their content marketing or whether or not they document their strategy. In fact, as mentioned earlier, a huge 70% of B2B marketers surveyed say they're churning out more content this year than they were a year ago. [See Figure 3]
When asked how frequently they publish new content for their business, almost half (42%) say they do daily or several times in a week. Additionally, 23% of those with a documented strategy say they publish new content every day.
2.   Only 21% of B2B marketers are successful at tracking their ROI.
Respondents with a documented strategy are also able to track their ROI successfully, according to the study. In general, it was found that tracking ROI has been more of a challenge for marketers, with just an average of 21% saying they're successful at doing so. The numbers go up to as much as 35% for marketers who are able to document their strategy. [See Figure 4]
These statistics indicate that most content marketers aren't successful in tracking their ROI. To resolve this, marketers need to make sure they understand their key performance indicators, track the right things and implement a system that can accurately measure their performance.
3.   Majority of marketers are utilizing social media, particularly LinkedIn and Twitter, as part of their content marketing strategy.
 Of the 13 content marketing tactics used by B2B marketers, 92% cite social media content as the most used, followed closely by eNewsletters (83%) and articles on their website (81%).
Statistics also show that majority (63%) of marketers rated LinkedIn as the most effective social media platform for their content marketing. Twitter and YouTube followed respectively at 55% and 48%.
4.   Search engine marketing is the most used paid content distribution method.
Search engine marketing tops the list of paid methods used by marketers to distribute their content. In fact, 80% of respondents say they use some form of paid content marketing with SEM being the most effective option.
"Although the percentage of marketers who use "newer" paid methods such as native advertising and content discovery tools isn't very high yet, 36% of those who use them say they are effective," according to the report. "This is a higher confidence rating than marketers give for the more established (and more frequently used) methods of "print or other offline promotion" and "traditional online banner ad."
5.   B2B marketers are working on an average of 13 content marketing initiatives
The average marketer isn't slowing down for anything or anyone, it seems. CMI presented 28 content marketing initiatives to B2B marketers, such as "creating more engaging/higher-quality content" and "organizing content on website", and asked them to indicate which ones they are currently working on. In response, the respondents say they are working on an average of 13 initiatives, and planning to begin work on an average of 8 over the year.
These remarkable insights simply mean that if you are not ready to step up your content marketing, your content will possibly lose its relevance, along with your brand identity. Businesses that are successful with content marketing recognize the value of having a documented strategy, but take it one step further by following their strategy very closely and integrating other proven effective approaches to their plan.
What's your content marketing strategy for 2015?  Are you producing more content?  Are you tracking your ROI?  Hit us up in the comments below!

The Marketing Digest Writing Team provides the content you need to keep you well-informed on the latest developments and trends in the digital marketing industry.

Latest posts by Marketing Digest Writing Team (see all)
Comments
comments