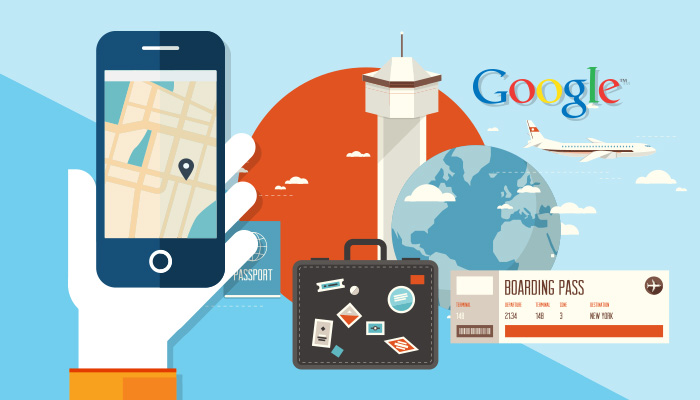 New Upgrades to Google App's Conversational Search: Travel-Related Commands
Google announced an upgrade to its mobile app today, with some cool new voice commands that are targeted specifically to travel planning. These new voice commands will make planning for trips both hassle- and stress-free, whether it's a night on the town or looking for fun spots to explore.
Pravir Gupta, Senior Engineer for Conversational Search, states that with the fall season in the U.S. just beginning, people are going to be busier than ever. Hence, it is Google's intention to "make your season a little less hectic." Gupta explained the new upgrades and what users could expect based on a typical fall holiday scenario. First, if you want to find a place for dinner, you can ask Google for restaurants near the hotel you're staying in.
With Gmail integration, there's also no need to say the name of your hotel, as long as the reservation is saved in your email. Should one of the selections brought up be of interest, you can ask Google to bring up their menu. Second, you can tell Google to make a reservation for that restaurant at a particular time, and you'll be put on the list in seconds. This feature is further enhanced if the restaurant you're reserving in happens to be listed on OpenTable.
Aside from making reservations, Google also outlined what users could do after dinner, as well as additional features, such as getting reminders about flight details and locations for picking up rental cars. "You might see your hotel reservation pop up as you walk out of the airport, get a notification about your dinner reservation—and even fun spots to explore and take photos," notes Gupta.
Google is continuing to refine conversational search on its app. The company has released a few ads that show conversational search in action. These ads can be seen online and on television, and have been running for a few weeks.
With the new upgrades in place, Gupta hopes that users will be able to "kick back and enjoy," as Google handles much of their planning this holiday season. The new upgrades are now available on both the Android and iOS versions of the Google app.
What do you think of the new features added to Google's conversational search? Will they be especially helpful for users this holiday season? Hit us up with some feedback!

The Marketing Digest Writing Team provides the content you need to keep you well-informed on the latest developments and trends in the digital marketing industry.

Latest posts by Marketing Digest Writing Team (see all)
Comments
comments