In the hunt to attract leads to your company, certain tools have begun to stand out for lead generation for every digital marketing tactic you employ, and in the important stages of your customer acquisition. Below, we're going to look at some tools you need to consider for your company's growth.
SEO/Search Marketing
SEO still has an important role. A few popular keywords can dramatically increase revenue. Often, SEO is influenced by content marketing and social media presence. 6 billion Google searches occur daily; though difficult, landing at the top of the Google SERP continues to be essential.
Leafeeder and LeadForensics are some of the tools that can tell you the name of the companies your website visitors are coming from as well as their email addresses. This ensures that you will not lose a single potential lead that visited your site and did not leave any contact information.
PPC and Retargeting
In addition to keywords, you can control the landing page that your ads direct customers to. Services exist that can help design them with drag-and-drop options while tracking where customers go. The key is the landing pages and forms you use: the more effective these are, the more leads you will acquire and more bang for your buck.
Some of the landing page tools you can use are: Unbounce, Instapage, LeadPages, and ClickFunnels.
Contests and Surveys
Beyond chatting and videos, contests and surveys provide further opportunities for interaction and lead generation. Tools such as Vyper, and Qualaroo makes the setup of contests and surveys easier for you. These can attract people to your email list and create more company awareness. Both can also be pushed on social media. Surveys will also provide feedback and answer questions you may have for the customer.
Email Marketing
Tools exist for the different aspects of email marketing. There are tools that will help you find someone's email address by entering their name and the company they work for. Tools such as Voila Norbert, and Hunter can help. On the other hand, to find someone's email address while you are on their LinkedIn profile there's a tool called Skrapp. Also, email authentication testing services such as MailTester checks if an email address exists.
Sending emails is also easier with services such as MailChimp, and GetResponse, they help build more complex, visual messages with the ability to send thousands, or even tens of thousands, of emails at once. Other services provide email opens tracking, follow-ups and notifications like Boomerang, and HubSpot Sales.
There are also email collection tools such as Sumo, OptinMonster, and Convert Plus. Many use popups, some of which can even be timed, depending on the service you use. More expensive tools can track where customers go, how often popups were clicked or exited, and page-wide banners.
And there even more tools that provide complete email marketing automation such as Marketo, Infusionsoft, and SharpSpring.
Live Chat
Having direct instant interaction with potential customers creates a very individualised experience and helps guests consider you instinctively when they are ready to buy. Adding a live chat component to your site with tools like Drift, Intercom, and Tawk.to, is a quick way to answer questions or provide immediate feedback. More advanced tools may also have the option to publish articles or have extensive abilities to manage conversations.
Social Media and Forums
Social media continues to influence consumer interaction. With the growth of tools like live streaming, more opportunities exist to engage with people. Webinars, webcasts, and other sessions enable direct interaction that can be recorded and replayed. Consider having information sessions or opportunities to get feedback from customers, or hold other exclusive inside-look at your company, so people generate more positive associations with your brand.
Social and forum tools such as LinkedIn Sales Navigator, Twitter Search, and Quora make it easier to get leads on social media and forums. Find prospective clients or companies and see more detailed information about them. Also, by looking at public sites and providing answers to relevant questions, you can increase awareness about your company.
Online F2F Meeting
Perhaps you need to meet up with your lead to qualify them and to solidify their place in your pipeline. Many leads would also require a meeting with you to gauge if you will be a good fit. Appointment setting and calendar tools such as ScheduleOnce, YouCanBookMe, and Calendly allow you to schedule times on a calendar you set, making it easier to work out meetings. When it's time to call, Skype and Zoom have free options for getting in touch.
These tools combine to provide a comprehensive marketing campaign. Used together, you will have a higher chance of acquiring more leads. While some of these have fees attached, many are free and could have an immediate impact on your lead generation efforts.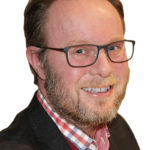 Jonathan is the founder of a boutique marketing agency in Suffolk, England and Co-Founder of TryggR an online platform, designed to help you get the reviews you deserve for your business, on the sites that matter, without you having to ask for them.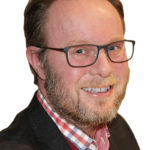 Latest posts by Jonathan Young (see all)
Comments
comments