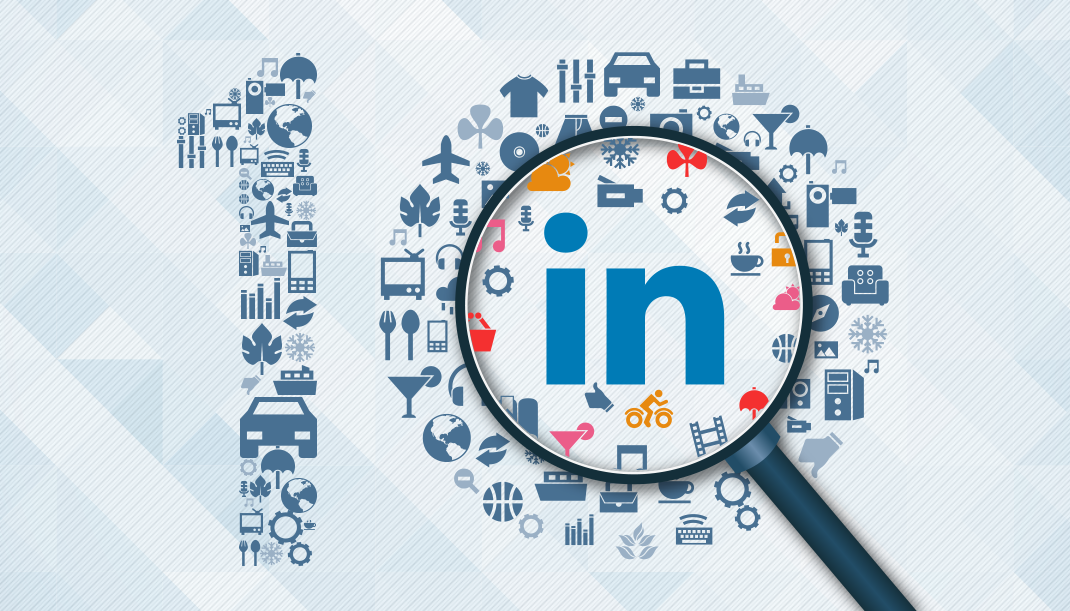 Connecting Professionals in the Digital Age: The Fascinating Story of LinkedIn
In our increasingly wired world, we don't think twice about presenting various aspects of our lives—both noteworthy and mundane—to our online contacts. We post our latest vacation photos on Facebook, snap photos of breakfast meals and upload them on Instagram, and tweet about the horrible traffic during rush hour.
We join dating sites, forums dedicated to obscure hobbies, and create video channels on YouTube. Though social media sites provide numerous opportunities for entertainment, voyeurism, and self-disclosure, many people have discovered the benefits of using business-oriented social networking sites to network with other professionals and grow their careers.
Realizing that the Internet lacked a dynamic social networking site for professionals, Reid Hoffman (@reidhoffman) founded LinkedIn in December 2002 and officially launched the service on May 5, 2003. Other founders include Konstantin Guericke (@kgimvalley), Jean-Luc Vaillant.
Since LinkedIn's humble beginnings in Hoffman's living room, it has evolved to become the world's premier social networking service for professionals. LinkedIn is currently the third most popular social networking site in terms of unique monthly visitors (right behind Facebook and Twitter), and boasts more than 380 million members in over 200 countries and territories.
Headquartered in Mountain View, California, Linked has offices in other major cities in the United States, and also has offices in Europe, Asia, Australia, and South America. If that wasn't impressive enough, LinkedIn is also available in 24 languages (including Arabic, Tagalog, Simplified Chinese, Italian, Japanese, and Spanish).
While Facebook might be the best place to share status updates and photos about life events, and Instagram might be the best place to share carefully curated selfies, LinkedIn is undisputedly the best place to post online resumes, network with other professionals, post job opportunities, search for new careers, as well as publish and share professional content.
But how did Hoffman and his partners transform LinkedIn from its amorphous startup beginnings into a successful public company that boasted $712 million in revenue in the second quarter of 2015?
From Side Project to the World's Largest Online Professional Network
LinkedIn began its story during a time when social media networking was dominated by youth culture and entertainment (this was after all the era of Friendster and MySpace). From the start, LinkedIn was designed to be different.
Co-founder, Konstantin Guericke, gave a revealing interview to Bloomberg Business in April 2006. He described LinkedIn as an effort to "build a business, not to create something cool."
He went on to elucidate the professional networking aspect of LinkedIn:
People who have been working for at least 10 years have a network. It doesn't come from networking; it just comes automatically, from going to work. But people tend to lose touch.

Those networks are valuable. I see business as a Darwinian enterprise. People tend to hire and make other business decisions by drawing on these personal networks. Is a job candidate honest or hard-working? You can't tell from a [resume] or even from an interview. That's why people fall back on trusted relationships.
Prior to founding LinkedIn, Hoffman had co-founded SocialNet.com and was a member of the board of directors during the founding of PayPal (@PayPal). At the turn of the Millennium, Hoffman left SocialNet.com and joined PayPal full time as the company's COO (by 2002, he was executive vice president).
Seemingly not satisfied with these achievements, Hoffman co-founded LinkedIn in 2002 with two former colleagues from SocialNet.com, a former college classmate, and another former colleague.
As recounted in A Brief History of LinkedIn, at first growth was slow (as few as 20 sign ups on the slowest days). However, LinkedIn showed so much promise that it attracted a significant investment from Sequoia Capital (@sequoia).
Figure 3 shows just how much the LinkedIn website has changed since 2003:
Two years after its official launch, LinkedIn had more than 1.7 million professionals signed up with the service. Hoffman and his team soon began to unveil features that would transform LinkedIn into a highly profitable social networking service. The first feature to be launched was LinkedIn Jobs in the first quarter of 2005. [See Figure 4]
LinkedIn Jobs was "the first and only tool that [combined] the convenience, speed, and cost-savings of online job listings with the proven effectiveness of hiring through recommendations from trusted colleagues." Unlike traditional job boards, LinkedIn Jobs allowed hiring managers, recruiters, and HR professionals to hire using LinkedInsight. These recruitment professionals could quickly asses, verify, and prioritize candidates using the "Three R's of LinkedIn": relationships, references, and reputation.
LinkedIn has since evolved to become one of the most successful online recruitment platforms, and is actively used by recruitment professionals to search for potential candidates. The advanced search tools enable recruitment professionals to find LinkedIn members who match their specific keywords with the click of a button. Recruitment professionals can then reach out to these LinkedIn members by sending a request to connect or by sending InMail about a specific career opportunity.
In August 2005, LinkedIn went on to launch a premium service for recruiters and researchers. In the announcement, while LinkedIn acknowledged that popular searches include finding business managers, former colleagues, and hiring managers, LinkedIn's most active searchers happened to be recruiters, investment professionals, management consultants, market researchers, and analysts.
Of course, LinkedIn is also used by job seekers to connect with companies they're interested in working for. To help job seekers, in July 2011, LinkedIn launched a plugin that allowed companies to include an "Apply with LinkedIn" button on job listings pages. This plugin allows candidates to apply for positions using their LinkedIn profiles as resumes, with all applications being saved under the "Saved Jobs" tab.
LinkedIn Introduces Native Ads (Sponsored Updates)
In order to boost its revenue-generating stream, LinkedIn announced its Sponsored Updates ad service in July 2013. Sponsored Updates allow individuals and companies to have LinkedIn sponsor their content (for a fee), and spread it to their user base on desktop, smartphone, and tablet.
Sponsored Updates allow individuals and companies to harness comprehensive targeting options to reach the appropriate audience, build relationships with prospects, and drive qualified traffic/leads to perform desired actions/conversions.
LinkedIn Introduces LinkedIn Groups and Influencers
In order to help its members develop their careers, network with other professionals, and connect with corporate and academic alumni, LinkedIn launched Groups. Groups enable professionals in the same industry or with similar interests to share content, search for answers, post and view jobs, make business contacts, as well as establish themselves as experts.
Groups are moderated by group owners and managers, and can be private, accessible to group members only, or open to the general online public.
Moreover, in order to boost the service's authoritativeness, LinkedIn launched the Influencers program in October 2012. The designation "LinkedIn Influencer" is given to approximately 500 professionals who've been invited by LinkedIn to publish their content on the LinkedIn publishing platform. Current Influencers include some of the most significant thought leaders of our time, such as Richard Branson (@richardbranson), Bill Gates (@BillGates), Deepak Chopra (@DeepakChopra), and Barack Obama (@BarackObama).
Similar to a magazine with contributing editors, LinkedIn works with Influencers to develop content topics that are designed to be relevant to its target audience as well as inspire professional conversations.
LinkedIn Becomes the First Social Networking Site to Go Public
It took eight years for LinkedIn to go public, and the company filed for an initial public offering in January 2011, trading its first shares on May 19, 2011 using the NYSE symbol "LNKD" (the price of the IPO was $45 per share). This landmark move made LinkedIn the first social networking site to go public.
Shares of LinkedIn rose as high as 171% on the first day of trade on the New York Stock Exchange, closing at $94.25—more than 109% above IPO price. Leading up to its initial public offering, LinkedIn received investments from renowned firms like Sequoia Capital, Greylock, Bain Capital Ventures, Bessemer Venture Partners, and the European Founders Fund. Eventually, LinkedIn raised $103 million and went public with a valuation in excess of $1.575 billion.
LinkedIn Evolves into a Contact Relationship Management Service  
Since its founding as a business-oriented social networking service in 2002, LinkedIn has slowly evolved into a contact relationship management service for individuals. While fully capable of building these services, LinkedIn has chosen to acquire third party services that can be best adapted to its needs.
Notable acquisitions over the years include the acquisition of mSpoke in 2010. mSpoke was a small startup that aimed to make content more relevant via recommendation technology. LinkedIn harnesses mSpoke's "adaptive personalization engine" (which employs recommendation technology) to generate relevant media content. LinkedIn has continued its acquisition spree with ChoiceVendor, CardMunch, Connected, Pulse, and SlideShare, among others.
With the acquisition of CardMunch and Pulse, LinkedIn has enabled individuals to manage their contact relationships from the very beginning (when a business card is presented) through maintaining professional relationships with contacts by following updates and staying in touch.
LinkedIn fully realized its ambition to transform its service into a contact relationship management service in 2013 when it released LinkedIn Connected.
The Future Looks Bright for LinkedIn
All notable social networking services have transformed our online and offline lives in some significant way. LinkedIn has made its mark by changing the way professionals manage their workplace relationships, their recruitment strategies, as well as the way they network.
In spite of LinkedIn's meteoric rise to success, somehow it feels like Hoffman and his team are just getting started.

The Marketing Digest Writing Team provides the content you need to keep you well-informed on the latest developments and trends in the digital marketing industry.

Latest posts by Marketing Digest Writing Team (see all)
Comments
comments