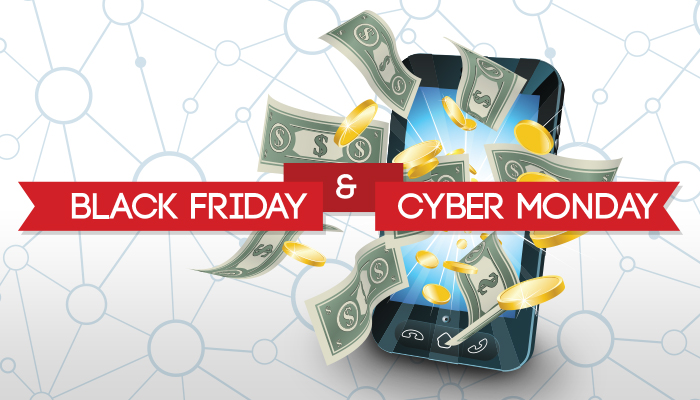 Black Friday 2014 Report: Spending Down, Mobile Traffic Up
Black Friday weekend 2014 is in the books, and while there was a spike in mobile traffic thanks to more people using their devices to shop, the overall sales figures this year were lower than they were last year. According to a report from Time magazine, Black Friday spending went from $57.4 billion last year to just $50.9 billion this year, which translates to an 11% loss. The report also stated that per-person spending is expected to experience a 6.4% drop, from $407.02 to $380.95.
According to the National Retail Federation (NRF), online shopping, along with pre-Black Friday promotions and a strong U.S. economy, have "changed the way millions of people approached the biggest shopping weekend of the year." Although Black Friday still remains the biggest day for holiday shopping, early Thanksgiving offers from stores and more focus on online shopping have "eroded" some of the usual factors that drive Black Friday sales.
More than half of the people still went out and shopped on Black Friday, but the total number went from 58.7% in 2013 to 55.1% this year. Meanwhile, 42% of customers did their shopping online, with average of $159.55 spent per person. This, however, is down 10% from last year, when the average amount spent was $177.67. Regardless of the decline in spending, a report from the Associated Press states that Black Friday online sales have risen 9.5% from last year with "one of every four transactions" made via a smartphone or tablet.
Regarding the new shifts and trends, NRF President and CEO Matthew Shay says it is exciting to see such an "evolutionary change in holiday shopping by both consumers and retailers." The NRF also points out that despite the passing of Black Friday and Cyber Monday, the holiday shopping season is far from over. People are still looking for discounts and great prices to cover their holiday gift purchases.
As Pam Goodfellow of Prosper Insights & Analytics stated in the NRF study:
Shoppers this year have made it clear that they no longer only value deep discounts on Thanksgiving and Black Friday, they want the entire package from beginning to end – free shipping, early promotions, convenient ways to use their mobile devices and, of course, hard-to-beat online deals.
The NRF study was conducted during the Black Friday weekend—November 28-29, 2014—by Prosper Insights & Analytics for NRF, polling more than 4,600 consumers.

The Marketing Digest Writing Team provides the content you need to keep you well-informed on the latest developments and trends in the digital marketing industry.

Latest posts by Marketing Digest Writing Team (see all)
Comments
comments