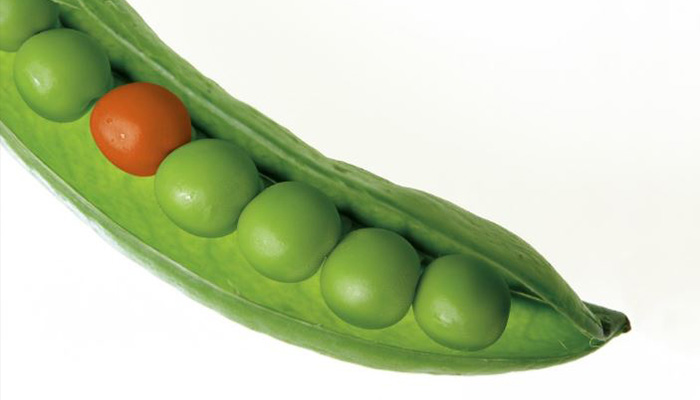 What can you do to make your business stand out above the crowd?
Think about it, everyone is saying the same thing, "Buy my stuff!"  Today's consumers are becoming more informed about what they buy and how they buy.  Why not shake things up a bit and get some attention?
With social media ads, search engine ads, billboards, business cards, etc., how do you get people to pay attention to your marketing efforts?  It is a question as old as business itself.
How do you get attention in a crowded marketplace?
A few quick case studies
Let's go through a few examples, starting with the extreme to get your creative juices flowing and then working to the simple things that almost anyone can do.
First and foremost, it does not have to cost a lot of money to get attention.  It takes creativity, so if you are not a creative person, get a creative person on your team. If you need some help in that area, shoot me an email and let's stir up your creative juices.  In the meantime, here are some examples: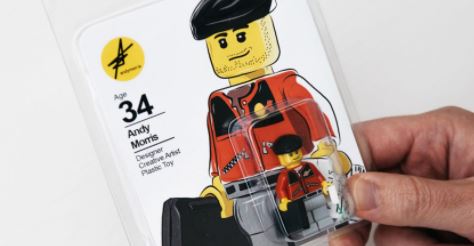 Designer applies for a job with legos
A designer named Andy Morris recently graduated.  Instead of sending out boring resume's or CV packets of his work, he sent out a custom built Lego Minifigure in his own likeness.  Brilliant!
He said, "Everything in life should be fun, even applying for jobs and while conventional CVs are great for conveying past accomplishments, they're limited on what personality, creativity, and innovation you can inject into them."  (read his story)
The App Company CEO wrestles a Sumo
Noah Kagan, founder of AppSumo, recently had a conference.  He invited digital marketers to the conference and really wanted to stand out.  He hired and wrestled an actual Sumo Wrestler!
Think about how many pictures, videos, and mentions he got from that one moment in his event.  I have not seen the numbers, but I bet a ton of new people found out about his company from that one decision to add a bit of WOW to his conference.
Yes, if you want to see the video of Noah wresting a Sumo in a Hotel Conference room go here.
The Mission Impossible Real Estate Agent
One real estate agent created videos shot like Mission Impossible.  She would go to the home at night wearing black and pretend to sneak her way into the house.  She would tell her viewers that this is a preview that no one else can get.  She played the Mission Impossible theme and houses got attention way above others, not to mention, everyone wanted to work with a fun real estate agent.
I've even heard of real estate agents rapping the features of their house and making other interesting videos that capture attention and get shared by potential customers. (Sorry, I couldn't remember their names.)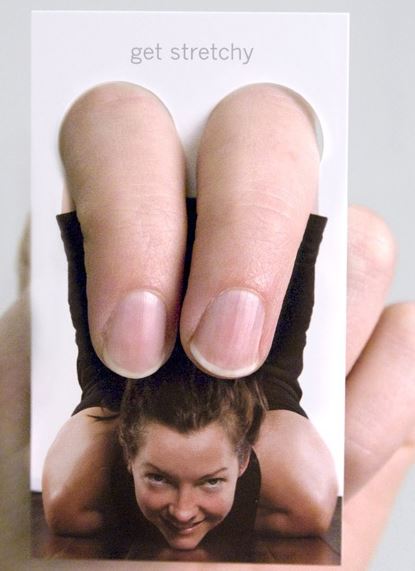 The Yoga Business Card with Two Holes
Getting creative can be as simple as putting two holes in your business card.  A yoga card design has two holes to put your fingers in.  When you hold the card upright, the fingers look like feet being stretched.  People really enjoy these interactive cards and they are not much more expensive than a nice card anyway. (see a sample)
How to get your creativity started
Know Your Customers
You know your product, but how well do you know your customer?  The better you know your customer, the better you can tailor your marketing to fit your customer.  If you need some really in-depth training about your customer, check out my video Understanding Your Customer.
You always want to start with the customer.  You don't want to bring a sumo wrestler into a sewing business.  You want an idea that fits your customer and the culture of your business.
Look Outside Your Industry
Look at what others are doing in other industries for some ideas.  Just reading these quick case studies could give you an idea or two.
I suggest researching topics outside of your area of specialty.  You can also go to Youtube and look at trending videos for the funny and creative.  Research Guerilla Marketing and you will find all kinds of creative things people are doing.
I suggest reading Seth Godin's Purple Cow (Look at his webp page for this book, it is totally different: http://www.sethgodin.com/purple/).  It's short and reminds you that in a field of black and white cows, the purple cow gets noticed.
Create a Collection
Take time to make your own swipe file of creative ideas.  Basically, you create a creativity collection.  You can get some index cards and jot down ideas when you run across them.  You can have a bulletin board to add creative ideas.  You can create a Pinterest board and collect interesting ideas. And of course, you can just keep a set of notes on your phone using apps like Trello or Evernote (two of my favorites).
I even have an email folder where I save creative emails.  Sending emails is inexpensive and if someone caught your attention, you can use that idea to catch the attention of your customers.  I'll even go one step further and share with you my Pinterest board with creative advertising.  Just click here to go my creative advertising board.
Final thought:
Creativity Inspires Creativity! 
When you want to think creative, you just have to look to the world around you.  Yes, we live in a really busy world, but when you take a moment to open your eyes and really look you will see the things that stand out.  You just have to look for them… do you see it?
If you ever need help, you are in the right place.  Reading articles like this one can get you started.  You just have to take action on what you are learning.  If you have any questions or need some help, email me.
In the meantime, here's a digital high five!
via GIPHY
Businesses need to have a strong presence online.I help new businesses develop a powerful website and connected social media.Branding and marketing strategy are keys to growing your business.After over 20 years in the Marketing and Advertising world, I have learned that business growth starts with a good message, sent to the right audience with a solid product/service.
Latest posts by Lyle Huddlestun (see all)
Comments
comments