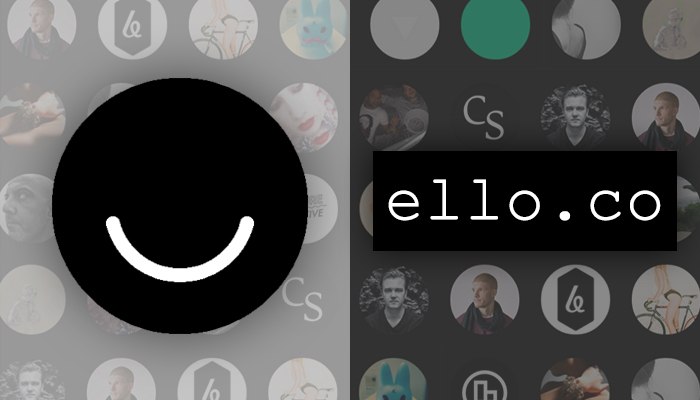 Ello Raises $5.5 Million to Enhance its Ad-Free Social Networking Service
The ad-free social network Ello has raised $5.5 million, which was announced by CEO Paul Budnitz. The new venture funding will reportedly be used on product development, especially now that Ello receives 50,000 invite requests per hour.
Back in March, Budnitz created Ello as an ad-free social networking service. It initially acquired 90 total users in early August, and then boomed to hundreds of thousands after a few weeks. Just last month, Ello's invite requests were coming in at 40,000 to 50,000 per hour, which the servers weren't able to support and caused the site to freeze new signups temporarily. To date, Ello has more than one million users, and three million more on the waiting list.
Companies have started investing millions of dollars in the burgeoning social networking site. Investments have come from the Foundry Group in Boulder, Colorado, and other institutional and individual investors, such as Bullet Time Ventures. The money raised from these investors will be used for the development of back-end infrastructure in order to better handle Ello's growing user base.
Additionally, Ello was recently made a public benefit corporation (PBC) in Delaware, which prioritizes providing general benefits to the public while gaining profits for its shareholders. This is in line with the company's manifesto, presented in Figure 1 above. As Budnitz stated "This company will never have ads and will never sell user data."
Despite the social network's financial obligation to turn a profit in order to retain investors, Budnitz ensures that his ad-free pledge "isn't just lip service." To legitimately strengthen his promise, a letter was signed by all of Ello's founders and investors showing their commitment to the site's mission. "We've basically enshrined, in the most powerful legal way possible, our mission into the company," said Budnitz.
Ello believes that there is "a better way" to provide a social networking service that's "simple, beautiful, and ad-free." As a PBC, it promises not to do the following, as included in their manifesto:
Sell user-specific data to a third-party;
Enter into an agreement to display paid advertising on behalf of a third party
In the event of an acquisition or asset transfer, the Company shall require any acquiring entity to adopt these requirements with respect to the operation of Ello or its assets.
What do you think of Ello's ad-free social networking service? Do you think it will be able to catch up with other social networking sites despite being ad-free? Hit us up with a comment!

The Marketing Digest Writing Team provides the content you need to keep you well-informed on the latest developments and trends in the digital marketing industry.

Latest posts by Marketing Digest Writing Team (see all)
Comments
comments