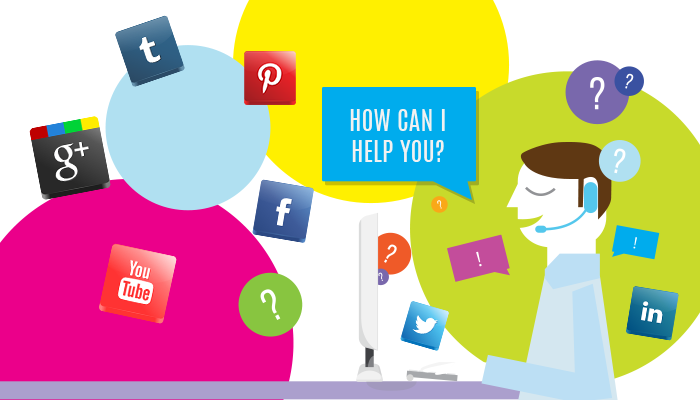 Study: Consumers Not Satisfied with Social Media Customer Service
While various social media platforms help people stay connected with others and keep up with the latest news, consumers consider it to be the least popular channel for customer service.
In a study from M2Talk released on January 20, 2015, social media was ranked as the least popular channel for customer service. What's even more astounding is exactly how low social media ranks, with only 20 out 1,000 respondents—or 2%—saying they prefer to use it. [See Figure 1 below] Phone calls were still seen as the most preferred customer service method, with emails coming in second, followed by live customer support chat.
The findings of the M2Talk study bring up a few interesting tidbits. The biggest takeaway is that engagement is always going to be important to customer service, and has been very limited on social media and the Internet. A phone conversation goes a long way because a customer can outline, explain, and elaborate to a company representative their concerns without being misunderstood or have their queries lost in a sea of comments that becomes difficult to wade in.
For those that don't enjoy conversing, however, sending an email has always been the next best alternative. While it does not have social media's immediacy, it does have more versatility as it is not bound to any character limitations, nor do customers have to sign up for a specific social network in order to contact a business.
Meanwhile, when respondents were asked how likely they were to share both positive and negative experiences with others, respondents largely answered similarly for both. Of respondents who said they were more likely to share positive customer experiences, 80.3% were also more likely to share negative experiences versus 50.4% for the overall survey.
The M2Talk study was conducted on November 24, 2014, and surveyed 1,000 adults 25 and older.
What is your preferred customer service channel?

The Marketing Digest Writing Team provides the content you need to keep you well-informed on the latest developments and trends in the digital marketing industry.

Latest posts by Marketing Digest Writing Team (see all)
Comments
comments