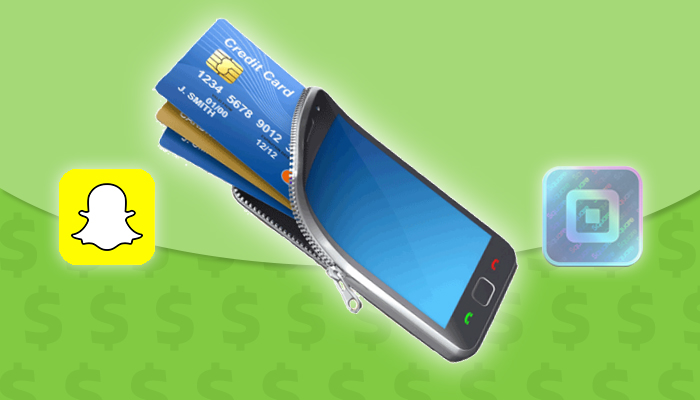 Snapchat Partners with Square; Unveils Money Sending Service, Snapcash
Get ready to receive cash as fast as you would receive pictures. A new peer-to-peer money transfer system, known as Snapcash, was launched on Snapchat on November 17, 2014. Just like the pictures (or snaps) sent on Snapchat, users will be able to quickly send any denomination to others by simply texting the amount they want to send.
To use Snapcash, users need to provide their debit card information and input the desired value they wish to send—just like a standard text message. Once sent out and processed, the payment will be transferred to the recipient's bank account, provided they have Square integrated with their Snapchat account.
Snapcash was developed in part with Square, the popular financial service and mobile payments company. As their first co-created product, Snapchat was excited with Snapcash's potential, and even cited Square's own Square Cash service as a major influence.
Wanting to create something "Snapchat-y," an initial prototype was built—with the end result being something that was "fast, fun, and incredibly simple." Additionally, Square will be handling the security for Snapcash, given their "ton of experience in [that] area."
With this new service, Snapchat joins the likes of eBay and Google—companies which aim to simplify mobile transactions. Snapchat has already begun making some serious headway into legitimizing its value, starting with a series of disappearing ads which appeared on the app back in October of this year.
While some have already begun criticizing Snapcash's potential use for soliciting pornography and Snapchat's past privacy breaches, it would stand to reason that the company would be reinforcing its security to ensure the protection of user data.
Snapcash is currently available to Snapchatters in the United States who have debit cards, aged 18 and older. Despite no word on international availability, the service may expand to international markets should it prove successful on its home turf.
What's your take on the new service from Snapchat? Do you see it catching on? Let us know in the Comments below.

The Marketing Digest Writing Team provides the content you need to keep you well-informed on the latest developments and trends in the digital marketing industry.

Latest posts by Marketing Digest Writing Team (see all)
Comments
comments