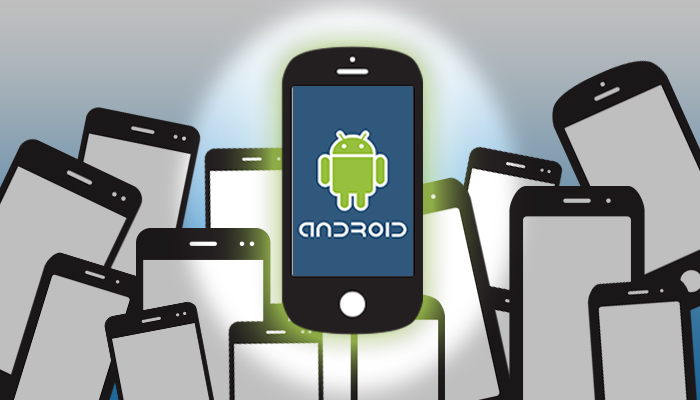 The International Data Corporation (IDC) Worldwide Quarterly Mobile Phone Tracker just released its report on Global Smartphone Shipments for the second quarter of 2014.
According to their data, the worldwide smartphone market hit a major breakthrough as it reached—and even went beyond—the 300 million mark in units sold globally. Final figures showed that smartphone manufacturers shipped a total of 301.3 million devices worldwide, seeing a 25.3% increase from the 240.5 million units shipped in the same quarter of the previous year.
While Android and iOS-based smartphones made up a combined 96% of the global market, Android devices continued its dominance, as they accounted for 255.3 million of all units shipped worldwide, making up 84.7% of the total market share. [See Figure 1]
IDC Mobile Phone team Research Manager Ramon Llamas stated that many of Android's OEM partners have been focusing on the sub-$200 segments, resulting in Android "reaping huge gains within emerging markets". He added, "During the second quarter, 58.6% of all Android smartphone shipments worldwide cost less than $200 off contract, making them very attractive compared to other devices."
Meanwhile, having shipped 35.2 million units in the second quarter, Apple held 11.7% of the total market share. Despite showing a 12.7% growth year over year, its market represents a share decline of 1.3%. The sudden decrease can be partially attributed to Apple's higher-costing devices compared to the low-cost units being offered by Android and Windows Phone. [See Figure 2]
However, while Android and iOS-based smartphones are continuously thriving in the global market, the rest of the competitors recorded constant market falloffs.
Melissa Chau, Senior Research Manager with IDC's Worldwide Quarterly Mobile Phone Tracker, addressed this by saying, "It's been an incredible upward slog for other OS players – Windows Phone has been around since 2010 but has yet to break the 5% share mark, while the backing of the world's largest smartphone player, Samsung, has not boosted Tizen into the spotlight".
She added, "The biggest stumbling block is around getting enough partnerships in play – not just phone manufacturers but also developers, many of which are smaller outfits looking to minimize development efforts by sticking to the two big ecosystems."
Amidst selected OS defeat in market share, total smartphone shipments is expected to reach 1.2 billion units in 2014, representing a 23.1% increase over 2013, according to IDC's May 28 report.
What are your thoughts on the findings of IDC? Can other operating systems, like Windows Phone and Blackberry, keep up with Android and iOS in the coming years?

The Marketing Digest Writing Team provides the content you need to keep you well-informed on the latest developments and trends in the digital marketing industry.

Latest posts by Marketing Digest Writing Team (see all)
Comments
comments