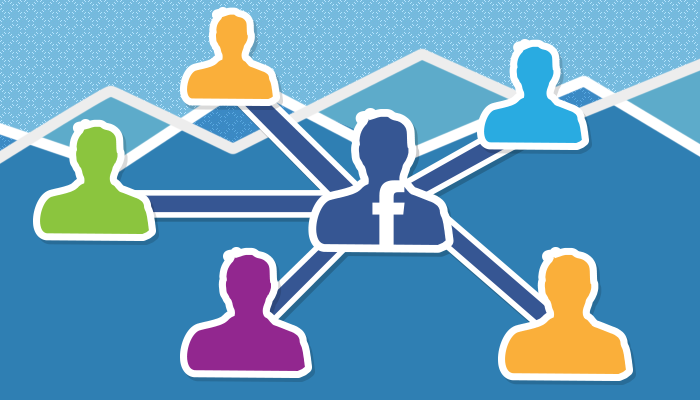 Social Media Surpasses Other Traffic Sources with 31.24% Share in Q4 2014
Traffic driven by social media platforms to sites has beaten other traffic sources in 2014, according to a report by Shareaholic, released on January 26, 2015. According to Shareaholic's Danny Wong, "the tables [have] turned" as search was overpowered by social media in 2014.
In December 2014, the top eight social networks—Facebook, Pinterest, Twitter, StumbleUpon, Reddit, Google+, LinkedIn, and YouTube—generated 31.24% of total traffic to sites, which went up year-over-year from 22.71% in 2013.
Based on this increase, Facebook topped the charts with the highest figures in social media traffic referrals for Q4 2014. As revealed in the recent "Shareaholic Social Media Traffic Report", Facebook represented 24.63% of the aggregate referral traffic in December 2014, which grew 2.27 percentage points from 22.36% in September 2014.
Despite its 0.46 percentage point decrease from September 2014, Pinterest came in at second place with 5.06% share of traffic in December 2014. StumbleUpon also had a 0.09 percentage point increase, from 0.41% in September 2014 to 0.50% in December 2014. [See Figures 1 and 2 below]
In the span of one year, Pinterest saw 5.82% year-over-year growth, while Facebook still tops the results with a huge 59.58% year-over-year inflation, as shown in Figures 3 and 4 below. YouTube's share had the lowest results with a huge 93.24% year-over-year decrease, generating only 0.1% of the total traffic in December 2014, from 0.19% in December 2013. Additionally, Facebook's share reached its highest growth in October 2014 with 25.06%.
As presented in Figure 5 below, Shareaholic also revealed figures from a longer time frame, resulting in three significant takeaways, as included in the report:
With 277.26% growth, Facebook has been leading the web in social media traffic referrals from 2011 to 2014 [See Figure 6 below]. Within three years, Facebook was able to increase its traffic share roughly fourfold, indicating "a far more engaged user base." According to Shareaholic, the social media giant generates one-fourth of the overall traffic, making it the primary source of social referrals to a wide range of websites.
While Facebook topped last year's results, Pinterest had the biggest share growth in three years, with 684.86% year-over-year increase, from 0.65% in December 2011 to 5.06% in December 2014. Its traffic share continues to rise year-over-year despite being a "bundle of contradictions," says Nate Elliott, Principal Analyst at Forrester. Shareaholic points out that Pinterest "needs to quickly shed its isolating for-women-only image and develop more mass-market appeal."
Only 2% of the aggregate web traffic is accounted to the rest of the top 8 social networking sites. Twitter, StumbleUpon, Reddit, Google+, LinkedIn, and YouTube had negative percentage points for the past three years, with YouTube's 94.76% fall as the biggest loss from 2011 to 2014. Twitter ranks third in the list of largest social traffic referral sources, with a share of 0.82% in the overall referral traffic despite the 24.41% decrease from 1.08% share in December 2011. StumbleUpon had the second biggest drop in three years, with a 69.41% cutback from 1.63% traffic share in December 2011.
Wong says the rise of social media in referral traffic is primarily due to remarkable changes in consumers' media consumption habits. Consumers nowadays explore more on social and direct messaging via mobile apps than on search engines and homepages.
This finding was also confirmed by BuzzFeed, as it reported a significant shift in the website's share of traffic to publisher content, based on the data provided by Shareaholic. In BuzzFeed's November 2014 insight, it stated: "The shift from search to social isn't just in progress: it's already here."
In this report, Shareaholic analyzed data from 300,000+ websites that reach 400 million unique monthly visitors from around the world.
I am the Founder & CEO of Local InSites, a brand optimization company that is passionate about helping local businesses grow their presence and their profits online.

We have a large range of clients from established professionals like lawyers and dentists who are looking for new ways to attract clients to their practices to brand new businesses that understand the importance of having an online strategy to launch their company and establish their brand in the marketplace.

We offer a full range of services including Reputation Marketing, SEO, Social Media Optimization, Web Design, Business Consultation and much more.

Our talented staff knows their stuff and prides themselves in listening and understanding their clients needs and then creating and executing a plan that delivers results.

Located in the beautiful Okanagan Valley of British Columbia, Canada, we have clients throughout North America and Internationally.

It doesn't matter where you are, we understand the importance for your company to optimize your brand and market locally.
Latest posts by Caroline Williamson (see all)