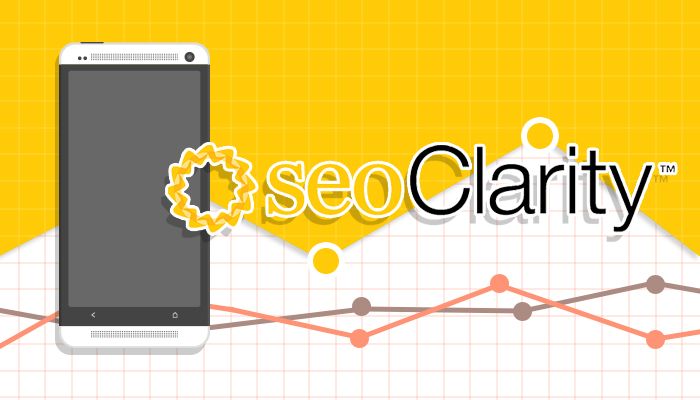 seoClarity: It's First Place or Nothing When it Comes to Mobile Search Ranking
A recent study on CTR data from seoClarity showed a tremendous difference in CTR on mobile and desktop organic search results. Invoking the famous Ricky Bobby quote, "If you ain't first, you're last," the study determined that when it came to mobile searches, results that did not rank number one on the first page would experience very low CTRs. Senior Technical Account Manager Ryan Heuser presented his company's study, which he described as "interesting" and the "largest study of its kind ever done."
As seen in Figure 1 above, the CTR for mobile peaked close to 30% for results ranked first on the SERP. However, results ranked second dropped nearly triple to just 9% CTR, and those ranked third earned only close to 4% CTR. Results picked up slightly if they were ranked fourth, but would continue to decline afterwards. The study clearly shows that if your page does not rank first on mobile search results, it's downright difficult to get decent CTR and targeted traffic.
To that end, Heuser urged webmasters to look at the huge gap in CTR between the first and second ranked search results on mobile, calling it the best opportunity to "get on the mobile bandwagon" and really optimize websites for mobile users.
On the other hand, Figure 2 above shows the CTR for desktops, with results showing a less precipitous decline in CTR through the ranks. Although the highest CTR was much lower than that of mobile at 19% (for the first position on desktop organic search, naturally), the decline was not as precipitous as on mobile, indicating that desktop users spend more time scanning through the rest of the search results rather than just going with the top search result.
Using Google Webmaster Tools, the seoClarity study covered over 2 billion impressions between June and August, with "a minimum of 35 million impressions per ranking position." According to Heuser, the reason why this study was conducted was because most existing studies are outdated. Hence, seoClarity was encouraged by its clients to produce a more updated study, considering the company's significant data reserves.
Why do you think CTR on mobile search results displays this pattern? As a webmaster, have you observed similar CTR patterns on your sites? Let us know in the Comments below.

The Marketing Digest Writing Team provides the content you need to keep you well-informed on the latest developments and trends in the digital marketing industry.

Latest posts by Marketing Digest Writing Team (see all)
Comments
comments