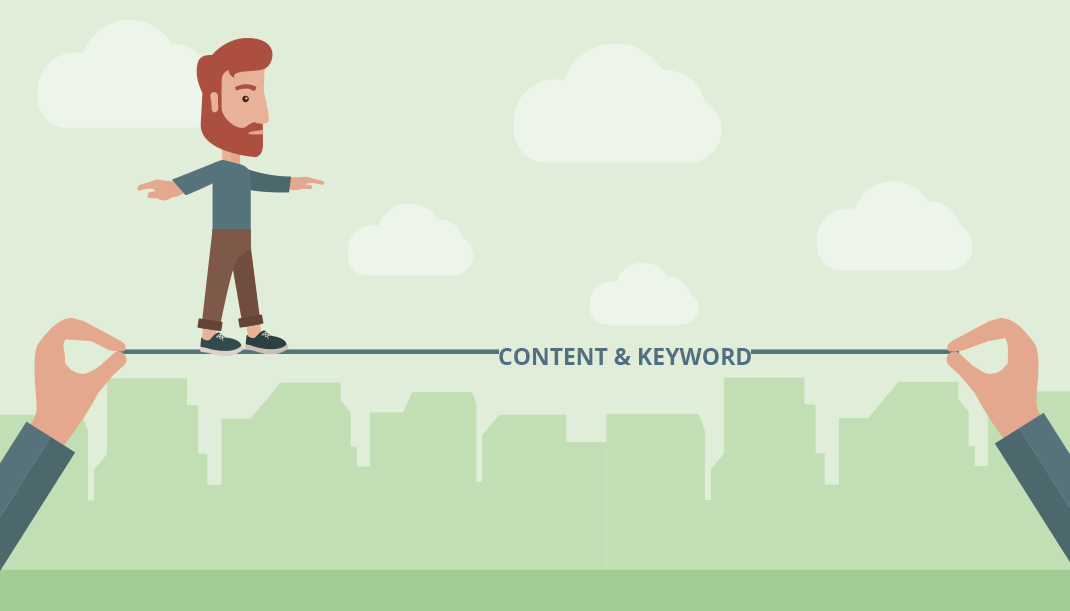 Search engines are complex internet tools that show search results based on analyzed and indexed webpages, blogs, and other online content. They are able to do this through the use of scouts called 'robots' that sift through tons of data to grow their database of information about the Web. Search engines then present the results according to their ratings so that users can find the most relevant information quickly and conveniently.
For online marketers, this is where SEO finds its purpose. SEO is a series of online marketing techniques designed to make a web resource more attractive to search engine bots and convince them to rank the site or page at or near the top of their results. If a marketer is hoping to make his client's website easy to find for ideal prospects, two of the SEO resources he can optimize to rank high in search engines are keywords and content.
Optimizing keywords
According to an SEO news article SEO Chart: How customers form queries in search engines to find content from MarketingSherpa (@MarketingSherpa), the best keywords to use are the ones that are accompanied by questions, such as 'how,' 'which,' and 'what.' If you're not sure what type of keyword to use, the article's author suggests that the best place to start is with 'how.'
Optimizing content
In the Internet world, content is king. If you're not producing quality content, then you're not offering real value to your visitors. A case study conducted by MarketingSherpa once involved helping Aquent, a global staffing agency, expand their content strategy to include blog posts, white papers, industry newsletters, third-party content, and even efforts to ramp up their speaking engagements. The move was meant to see how Aquent could become an expert and trusted voice in its industry. According to the results of the case study, the percentage of Aquent's articles and job postings indexed by Google, indeed, increased from 30 percent to 99 percent because of the enhancements.
Effective SEO involves making your content relevant, different, useful, and unique that customers don't  find the same information elsewhere. That way (among other reasons), you provide visitors a valid excuse to spend more than just a few seconds reading your pages.
SEO Help
For SEO insights, advice, news, and tips, register with trusted online marketing resources like Marketing Digest (@mktgdigest), a site which serves as a reputable one-stop source for all the latest trends and developments in the online marketing industry.

Megan Pearson is a hard-core online marketing consultant and evangelist. She is also passionate about design and fashion. Being part of Marketing Digest allows her to keep track of developments and innovation in the industry.

Latest posts by Megan Pearson (see all)
Comments
comments