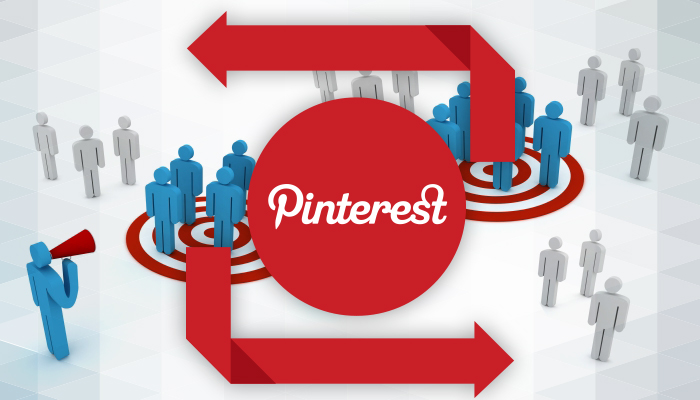 Pinterest Catches up with Facebook and Twitter's Advancements in Social Media Advertising
With Facebook and Twitter continuously updating their advertising schemes, Pinterest is making advancements to catch up with them. The social media site will introduce audience targeting and conversion tracking, along with the upcoming Privacy Policy update next month, to help advertisers reach more audiences and monitor their ads.
Pinterest announced in their Help Center that advertisers will be able to use "hashing"—an encryption process introduced by Facebook in 2012—for targeting audiences. In this process, identifiers, such as email addresses, can be shared to Pinterest by advertisers. Pinterest will then match the information among their users, and this information will be used to help them determine which group a particular set of Promoted Pins will display to. Earlier this year, Twitter also introduced a similar option.
Moreover, advertisers may share information in order to "measure and/or improve their Promoted Pins." A "pixel" (a tracking tool) can be added to their website that will enable Pinterest to track people's actions on Promoted Pins. This tool will measure purchases of Pinners who viewed or clicked an ad on Pinterest. Data coming from these measurements will be used by Pinterest to report to advertisers the efficiency of their ads. However, it is only limited to measuring and reporting ad performance. It doesn't allow advertisers to target ads on Pinterest based on the actions of users done on their sites, which the pixel tracks.
Pinterest, on the other hand, may allow advertisers or companies collaborating with them to integrate a pixel or similar technologies into their Promoted Pins. This way, they can collect information on the effectiveness of their ads.
All data gathered from hashing and using pixels may be used by the site to personalize Promoted Pins displayed in users' feeds. But in an effort to maintain the privacy of their users, Pinterest gives users the option to turn off Personalization in their account settings to prevent unwanted Promoted Pins from showing up on their feeds.
Will Pinterest's advertising advancements be beneficial to advertisers and users alike? Let us know what you think! Share your thoughts in the Comments section below.

The Marketing Digest Writing Team provides the content you need to keep you well-informed on the latest developments and trends in the digital marketing industry.

Latest posts by Marketing Digest Writing Team (see all)
Comments
comments