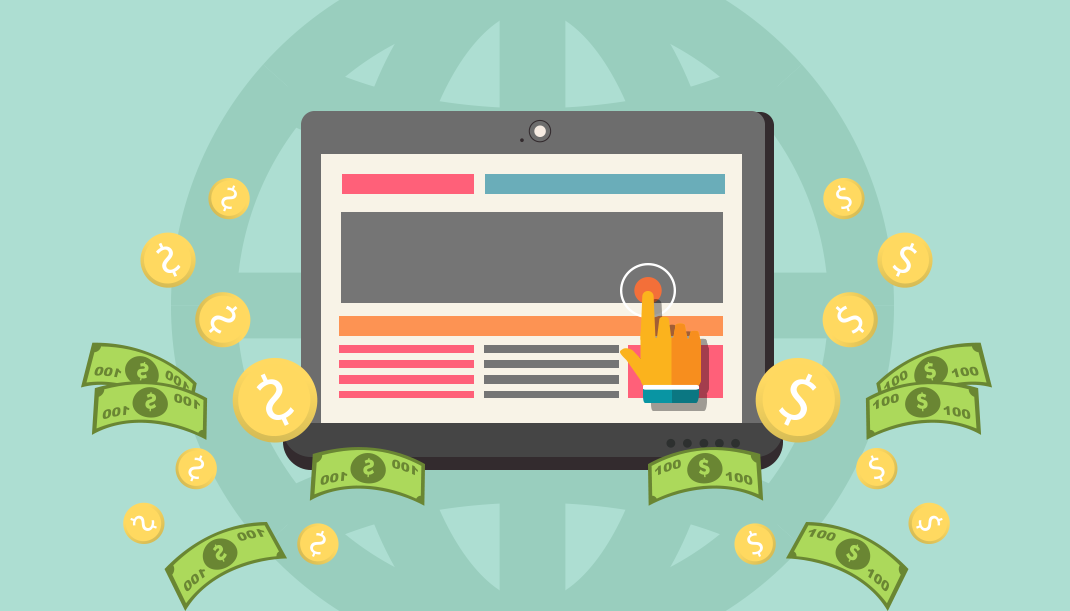 Online Marketing News: Techniques for Savvy Marketers on a Budget
According to CyberAlert (@CyberAlert), a Gartner survey found that companies spend 10.2 percent of their revenue on marketing alone. Most companies already spending that much also intend to further increase their budgets for digital marketing and overall marketing. At such high costs, it's no wonder why many small startups are looking to trending online marketing news for tips on how to cut down marketing expenses without sacrificing quality of results. Here are some effective techniques for savvy online marketers on a tight budget.
Advertising on Bing
Google may still be ahead of the search engine race, but Bing is slowly catching up. According a WordStream (@WordStream) article titled "7 Ways Bing Ads Beats Google AdWords", Bing has had a huge growth in search advertising. Reportedly, Bing has a 23 percent year over year growth and now holds 19.7 percent of the US search market share. Compared with Google's paid search clicks which went down 11 percent this year, things are looking up for Bing. Here are some other benefits of using Bing Ads:
33.5 percent cheaper costs per click (CPCs) than Google.
Lesser competition for small and medium-sized businesses.
Allows for more control of campaign and ad group levels through sophisticated ad scheduling.
Better mobile device targeting options.
More control and transparency over search partner targeting.
Allows control over search demographics.
Better social media extensions.
Has option to include close variant queries as matches.
With these perks, marketers on a budget should seriously consider Bing Ads and not treat it as just a fallback plan.
Advertising on Facebook
Almost everybody is on Facebook today, which is why advertising on the platform is a great idea. The obvious benefit is getting to appear on your target audience's News Feeds. It's incredibly cheap, too.
Retargeting Advertisements
Still want to ramp up your marketing? Getting into retargeting advertisements is one of the best online marketing tips you can get from the experts like Marketing Digest. With retargeting, your ads will appear on other web pages people visit. This is very effective if you have high foot traffic but are a little low on online sales and traffic. An Entrepreneur (@Entrepreneur) article titled "How to Implement a Killer Online-Marketing Strategy for $15 a Week" noted that not only does this keep your brand at the top of mind of your customers, but it increases brand awareness as well.

Paul Stinemetz is the founder Paul Stinemetz, Inc., a consultancy focusing on the needs of digital marketing agencies.

Paul is also the founder of Endlessrise and the Advanced Marketers Institute.

Paul Stinemetz was the first person to found a digital marketing agency that was 100% exclusively dedicated to only servicing marketing agencies on a white label basis. This company was called Endlessrise and was founded in 2008. Over the next 8 years Paul held true to his word and never accepted a retail client and made it possible for thousands of marketing companies to efficiently grow their retail digital marketing firms with low overhead, affordable service costs and elite leadership and coaching.

Paul not only led this industry but became known as one of the top marketing agency coaches. He went on to build one of the largest marketing platforms in the world and build an elite overseas operational marketing team.

Through his years of experience working hand in hand with small to large marketing agencies, Paul has spent the majority of his professional career building services, specialized operations, software, marketing material and coaching programs to help digital marketing agencies succeed.

Paul stands out as a unique consultant of his caliber and is unparalleled as a marketing agency consultant.

Paul is also the founder and current president of Advanced Marketers Institute, an educational platform that trains marketers on how to establish a consultancy based marketing company and intricate instruction on best consulting practices.

Latest posts by Paul Stinemetz (see all)
Comments
comments