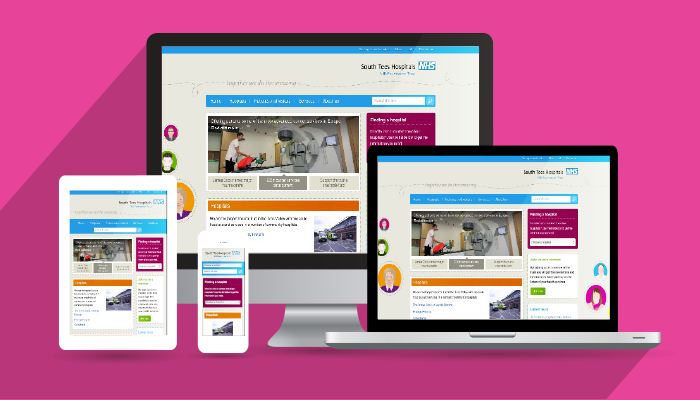 Report: MTV Increases Mobile Visits & Social Referrals after Site Redesign
With people becoming ever more accustomed to multi-device browsing, paramount importance is being placed on responsive web design (RWD). Whether it's SMBs or large business corporations, businesses that fail to implement responsive web design across all of their web properties will experience traffic loss and dwindling user engagement. Once RWD is implemented, however, the returns can sometimes be exceptional.
One such case is MTV's redesign of its web properties. According to a report by Google Product Manager, Luke Wroblewski, the popular music channel revamped its show pages and news site using responsive web design techniques, resulting in boosted metrics and a "tremendous impact on mobile engagement."
According to Wroblewski, the redesign of MTV's show pages saw 92% more mobile visits, 55% more mobile page views/visits, and a whopping 297% more mobile time spent/visits. MTV's show pages also experienced an 11% decrease in exit rates across all devices and a 246% increase in social referrals.
Wroblewski noted that when broken down per device, tablets and desktops had more similarities in user behavior than mobile and tablet did. Considering that MTV streams full episodes of its shows, it makes sense that many users would prefer to stream episodes via devices with much bigger screens.
Meanwhile, MTV's mobile news site saw improved metrics thanks to the redesign. Post-redesign, Wroblewski reported that MTV news had an astounding 565% increase in social referrals, 151% increase in site visits, and 137% increase in time spent on site. He credited the site's strong numbers to MTV's average users checking their phone "150x per day and a large portion of time spent…on their social feeds." He also commends the redesign as a way of morphing "[MTV's] editorial products from a search to a social centered experience."
Back in November 2014, the Google team announced that they would be including a "mobile-friendly" label on search results to let users know if sites would display properly on their smartphones or tablets. With Google penalizing sites that give a bad experience to users and a ranking boost to those that provide excellent site experience, it would be wise for companies to implement proper RWD across their web properties if they want to maintain healthy metrics.

Paul Stinemetz is the founder Paul Stinemetz, Inc., a consultancy focusing on the needs of digital marketing agencies.

Paul is also the founder of Endlessrise and the Advanced Marketers Institute.

Paul Stinemetz was the first person to found a digital marketing agency that was 100% exclusively dedicated to only servicing marketing agencies on a white label basis. This company was called Endlessrise and was founded in 2008. Over the next 8 years Paul held true to his word and never accepted a retail client and made it possible for thousands of marketing companies to efficiently grow their retail digital marketing firms with low overhead, affordable service costs and elite leadership and coaching.

Paul not only led this industry but became known as one of the top marketing agency coaches. He went on to build one of the largest marketing platforms in the world and build an elite overseas operational marketing team.

Through his years of experience working hand in hand with small to large marketing agencies, Paul has spent the majority of his professional career building services, specialized operations, software, marketing material and coaching programs to help digital marketing agencies succeed.

Paul stands out as a unique consultant of his caliber and is unparalleled as a marketing agency consultant.

Paul is also the founder and current president of Advanced Marketers Institute, an educational platform that trains marketers on how to establish a consultancy based marketing company and intricate instruction on best consulting practices.

Latest posts by Paul Stinemetz (see all)
Comments
comments