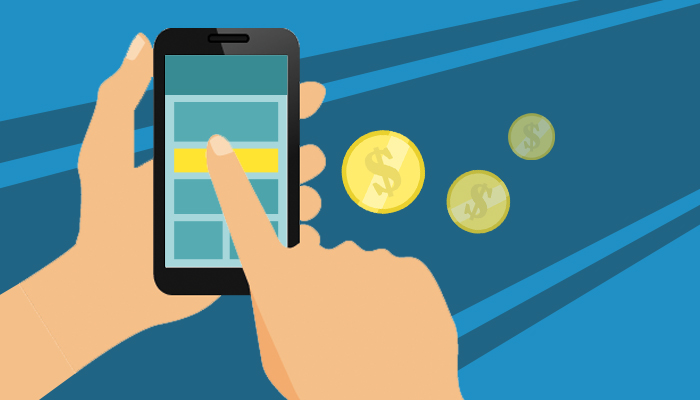 New Report States Mobile Devices Will Account for 50% of Google Paid Search Clicks by 2015
More than half of Americans now own a smartphone of some kind. According to Pew Research, 56% of Americans were smartphone owners in 2013. The growing adoption of smartphones and tablets is not limited to the United States or the developed world, as smartphone and tablet ownership in emerging nations like Brazil, China, and India is expected to grow exponentially.
According to Cisco, average smartphone usage grew 50% globally in 2013, while 526 million mobile devices and connections were added in 2013. As mobile data traffic continues to rise globally, online marketers and businesses will need to adapt to changing consumer behaviors.
The Rise of Mobile Paid Search
Marin Software, which provides Revenue Acquisition Management platforms for advertisers and agencies, recently forecasted that it expects mobile devices to account for 50% of Google paid search clicks by December 2015. This would make mobile the primary means for advertisers to reach consumers. The company's 2014 annual report on mobile search advertising around the globe stated that cost-per-click (CPC) on mobile devices rose at a much higher rate than that of desktops.
"We're at the cusp of mobile becoming the dominant channel in search marketing," said Matt Ackley, chief marketing officer at Marin Software in an official statement. "Consumers are becoming much more comfortable using their smartphones and tablets to complete transactions online, and as we see that comfort level rise, advertisers will follow suit with continued investment and optimization in mobile."
Moreover, as revealed in Marin's annual report, consumers are more likely to interact with search ads on their mobile devices than they would on desktops. In 2013, the average CTR of smartphones and tablets in the United States stood at 64% and 18% respectively, which was much higher than the average CTR of desktops.
The report also revealed that conversion rates of search ads on mobile devices increased significantly in the United States in 2013, which reaffirms Ackley's statement that consumers are becoming more comfortable with mobile commerce. Smartphone and tablet conversion rates increased 57% and 67% respectively.
As consumer focus shifts to mobile devices, eMarketer has forecasted that ad spend on desktop will decline by an astonishing $1.4 billion in 2014.
Lessons for online marketers
As consumers shift their focus to mobile devices and tablets, online marketers will need to ensure that their clients' business websites are optimized for this audience. By employing mobile responsive web design, businesses can target traffic from mobile devices and tablets, ensuring higher CTRs and conversion rates.
Online marketers will also need to develop and implement a coherent mobile marketing strategy that factors in mobile PPC to give their clients a competitive edge. Aside from creating mobile optimized ads, online marketers should also optimize mobile responsive websites with easy-to-fill contact forms and other features that will help buyers complete their transactions.

The Marketing Digest Writing Team provides the content you need to keep you well-informed on the latest developments and trends in the digital marketing industry.

Latest posts by Marketing Digest Writing Team (see all)
Comments
comments