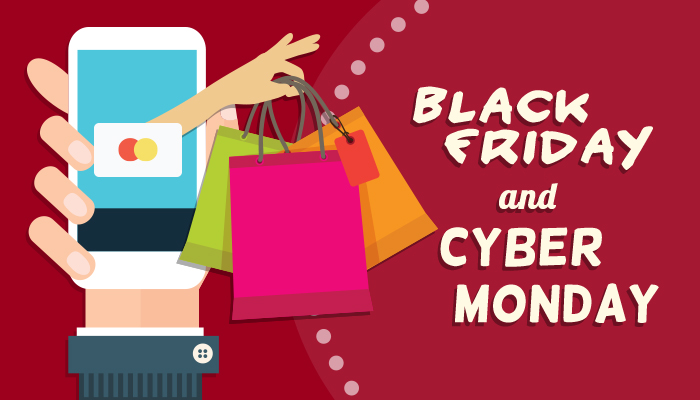 Mobile and Tablet Drove 37% of Black Friday and Cyber Monday Retail Online Transactions
Black Friday and Cyber Monday have come and gone, and major companies have published their findings. A new report from iovation, a company that specializes in mobile and online fraud prevention, says that at least 37% of retail online transactions from Black Friday to Cyber Monday were made via mobile devices and tablets. This was a 4% increase in online transactions from the same period last year, but was also 3% short of their predicted percentage back in November.
The Black Friday/Cyber Monday report—which was published on December 2, 2014—took a closer look at the role of mobile devices during the holiday shopping season and found that they accounted for the following:
38 percent of transactions on Black Friday
40 percent on Saturday and Sunday Nov. 29 and 30
30 percent on Cyber Monday
44 percent the weekend before Black Friday, Nov. 22 and 23
Of these numbers, iovation's Vice President of Product, Scott Olson, said it was clear fewer people were shopping online during the work week, observing that people would "presumably make purchases from work computers, not personal phones and tablets." He also went on to say that regardless of how the data is interpreted, consumers and businesses are in the midst of an online commerce shift not seen since the early days of the Internet.
As a company specializing in security, however, iovation also took note of instances that involved fraud during Black Friday and Cyber Monday. They determined that the most common cases of online fraud were credit card fraud, phishing, identity theft, and account takeover. Over a four-day period, only about 1.3% of transactions were fraudulent.
iovation's report covered over "tens of millions of transactions that its fraud prevention solutions processed from Black Friday to Cyber Monday." While there have been different reports on how retailers have performed during Black Friday and Cyber Monday, it's clear that e-commerce and m-commerce are taking a more prominent role in people's priorities during the holiday shopping season.
Did your business see more mobile transactions last Black Friday and Cyber Monday? Did you also experience any cases of fraud?

The Marketing Digest Writing Team provides the content you need to keep you well-informed on the latest developments and trends in the digital marketing industry.

Latest posts by Marketing Digest Writing Team (see all)
Comments
comments