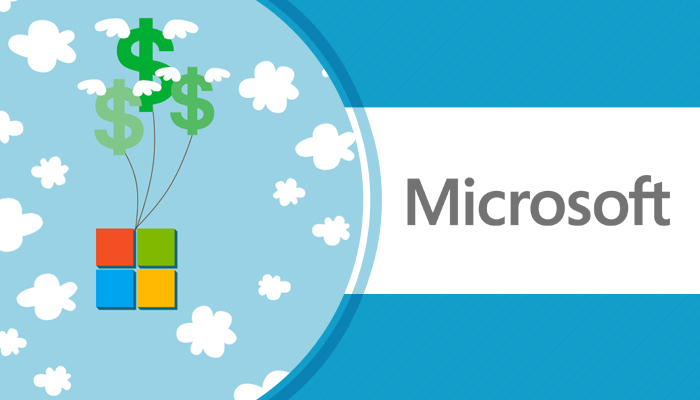 Microsoft Gains Revenue Growth Despite Integration and Restructuring Expenses
Microsoft experienced positive growth on most revenues and profits, as the company recorded a $23.20 billion revenue for the fiscal quarter ended September 30, 2014. In its Earnings Release for Q1 of Fiscal Year 2015, the figures showed a huge year-over-year increase as the revenue jumped from $18.5 billion in Q3 of 2013.
As seen in Figure 1 above, Microsoft generated a $14.93 billion gross margin, $5.84 billion operating income, and $0.54 diluted earnings per share (EPS). Also included in these fiscal results is the integration and restructuring expenses of $1.14 billion (or $0.11 per share negative impact), as the company is currently undergoing integration of Nokia Devices and Services (NDS) business, and the restructuring plan announced in July 2014.
Microsoft's "Device and Consumer" revenue grew 47% to $10.96 billion due to the increase of subscription, device, and licensing program revenues. Microsoft recorded a total of more than 7 million Office 365 Home and Personal subscribers, resulting in more than 25% sequential growth compared to the previous quarter. Among its devices, Surface Pro 3 and Xbox did well in the market, generating $908 million Surface revenue, and $2.4 million Xbox sales.
Commercial revenue also grew 10% to $12.28 billion accounted for server products and services. Office 365, Azure, and Dynamics CRM contributed to the overall 128% growth of Commercial cloud revenue. Other server offerings—SQL Server, System Center, Windows Server, Lync, SharePoint, and Exchange—experienced double-digit increases in revenue, as well as Windows volume licensing revenue with 10%. Only Office Commercial products and services revenue grew a single figure of 5% due to the growing number of customers transitioning to Office 365.
Additionally, Computing and Gaming revenue increased to $2.45 billion year-over-year. [See Figure 2]
"We are innovating faster, engaging more deeply across the industry, and putting our customers at the center of everything we do, all of which positions Microsoft for future growth," Microsoft's CEO Satya Nadella said. "Our teams are delivering on our core focus of reinventing productivity and creating platforms that empower every individual and organization."
Furthermore, according to Microsoft's chief operating officer Kevin Turner, the company is exerting effort to deliver "truly differentiated value to the marketplace," which grounds for effective customer adoption to Microsoft's latest technologies.
What do you think of Microsoft's current financial results? Will their restructuring plan and integration of Nokia boost their revenues? Let us know your opinion!

The Marketing Digest Writing Team provides the content you need to keep you well-informed on the latest developments and trends in the digital marketing industry.

Latest posts by Marketing Digest Writing Team (see all)
Comments
comments