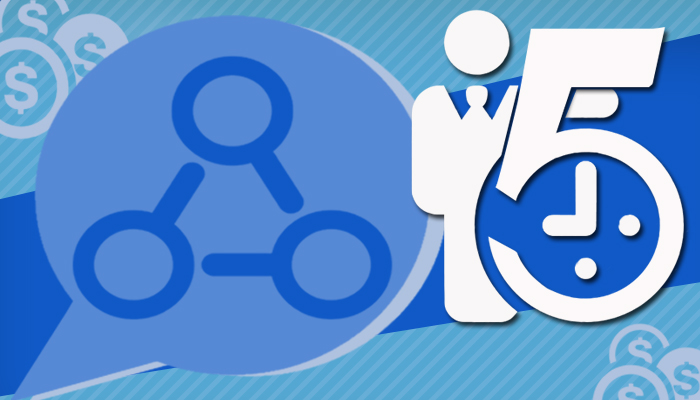 Mark Zuckerberg Says Facebook Graph Search is a "Five-Year" Investment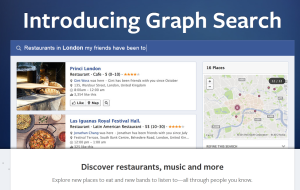 Even though Facebook introduced Graph Search in March 2013, rollouts have been slow. Graph Search was only rolled out to all US English users of Facebook on August 7, 2013, and more than a year after its launch, Graph Search is still unavailable to mobile users.
Online marketers who've been mystified by these glacial developments shouldn't complain. According to a new interview by Farhad Manjoo for The New York Times, Mark Zuckerberg says that these slow developments were intentional, as Facebook is willing to invest as much as five years to create a fully-realized and superior search product.
"With Graph Search, I think that modern search products have so much built into them that we knew it was going to be a five-year investment before we got anything really good and different," stated Zuckerberg. "So far we've done these milestones. The first one was that we were able to search over structured connections on Facebook. That was important as a consumer product and also as infrastructure that we are using inside the company."
"The next focus is searching posts. All of this has been on desktop, and the real push is mobile. So I'm not that worried about it. I think the real question will be how effective [Graph Search] will be on mobile once post-search works. I think that's a five-year thing. We have to think about it over a longer period of time."
Also, considering the sheer amount of data Facebook has to index—over a trillion total posts and hundreds of terabytes of data and growing—it's understandable why Graph Search is undergoing such a lengthy developmental process.
Facebook wants to roll out the final product to users' mobile devices, so that users can ask Facebook for advice and solve issues—all using voice recognition. Considering the significant amount of work that needs to be done to achieve these objectives, the slow rollouts begin to make more sense.
What is Facebook Graph Search?
Facebook Graph Search is a semantic search engine that is designed to provide answers to users' natural language queries. Using Graph Search, users can search for people, photos, places, and interests within the Facebook search engine. Moreover, Graph Search provides custom search results based on the personal data of users, and takes into account information in the profiles of users' friends.
According to Facebook, Graph Search results will differ for all users based on what others have shared with them. Users' privacy settings will determine what others will see when they perform searches. As users type their search queries, Graph Search auto-completes queries, suggesting friendships through existing connections, as well as Facebook pages and apps. Search queries will also yield web results from Bing.
As Facebook and Bing have partnered to deliver their users socially-oriented search results, certain information—like "People Search" and "Liked by Your Facebook Friends"—will appear on Facebook and Bing's search results.
Graph Search has seen other improvements, such as the ability to search for status updates, comments, check-ins, and photo captions that have been shared with users. Graph Search can also search for posts and photos from a specific time period or place. Fortunately, those who are worried about their privacy being violated can adjust their privacy settings to restrict certain content so that it doesn't show up in searches.
Facebook Graph Search & Online Marketing
The continuing development of Graph Search will open all sorts of doors for online marketers and brands, as it will enable them to monitor and participate in real-time conversations on Facebook. Online marketers and brands can also data mine Facebook to understand brand reputation, as well as the needs and preferences of customers, among other objectives.
Do you think online marketers and brands will be able to leverage Facebook Graph Search? How? Please add your insights to our Comments section or make a reply-post if you want to create an in-depth response.

The Marketing Digest Writing Team provides the content you need to keep you well-informed on the latest developments and trends in the digital marketing industry.

Latest posts by Marketing Digest Writing Team (see all)
Comments
comments