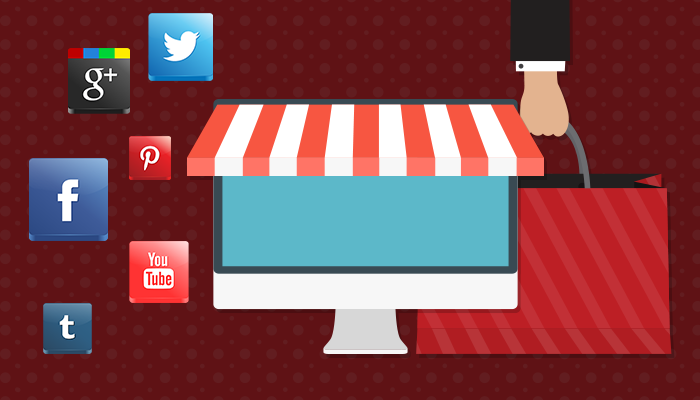 Study: Retailers Win at Social Media Because of Engaging and Consistent Social Content
Social media has evolved into a major platform for brands that want to engage their leads and customers more effectively. While today's most popular brands are expected to dominate social media, many well-known brands are losing traction because of insufficient seasonal content and an inconsistent viewpoint. Other brands, on the other hand, have mastered the art of engaging their target audiences on social media.
On December 22, 2014, data-based creative firm, Engagement Labs, published its "evalue™ Retail Index" study, exploring the top evalue™ scores among specific retailers worldwide. Being the "only independent global benchmark for social scoring," the company's evalue™ scoring system was used to determine the social media standing of 80 major retail brands worldwide, and evaluate them based on 300 different social media metrics.
The study revealed the top three highest scoring brands on social media, namely Champs Sports (96%), GameStop (95%), and Tiffany & Co. (89%). These brands are notable for driving greater social engagement, impact, and responsiveness—three key actionable components identified in the evalue™ score. [See Figure 1]
One of the many strategies Tiffany & Co. uses to inspire engagement is by applying consistency throughout their posts. For instance, the company employs its signature blue color in all its releases, which reinforces its brand identity. Tiffany & Co. also consistently delivers interactive content, and integrates live streaming of Google Hangouts—complete with clever hashtags that are effective in driving engagement—into its content.
Bryan Segal, CEO of Engagement Labs, said that Champs Sports' "#TheDrop" campaign inspired social engagement as well by offering "fun and interesting facts about top athletes and professional sports teams."
"The diversity of offerings from top scorers including Champs Sports, GameStop and Tiffany & Co., underscores that no matter the industry, thoughtful, genuine, sharable and consistently engaging content truly differentiates a brand from its competitors on social media," states the press release.
Eli Singer, CSO of Engagement Labs, expressed his delight with the companies using the power of social media to differentiate their brands. He said, "The secret to their success is the ability to generate significant engagement by being thematically consistent, timely and relevant with their content."
Among the lowest scoring brands were Levi's (42%), Coach (35%), and Guess (23%) which scored well below the retail industry average of 64.
What other qualities drive success and engagement on social media?

The Marketing Digest Writing Team provides the content you need to keep you well-informed on the latest developments and trends in the digital marketing industry.

Latest posts by Marketing Digest Writing Team (see all)
Comments
comments