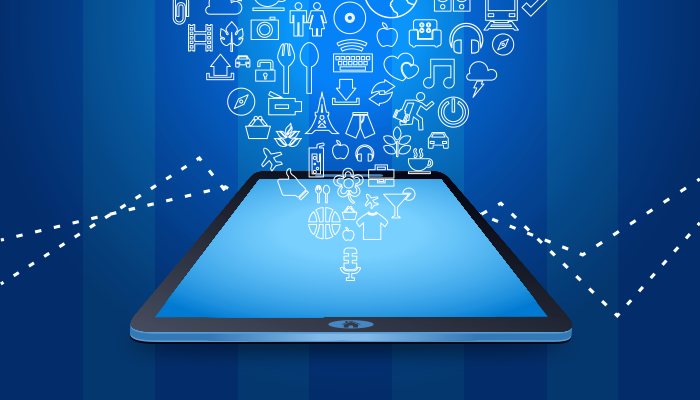 70% of Marketers Put Social Media Spending on Top of their Wish List, Says Report
The start of a new year is always a good time for marketers to review their budgets, channels, strategies, metrics, and priorities. Many marketers are increasing their focus and investment in mobile and social, and there is an increasing shift from traditional marketing channels to digital ones.
Based on a global survey of over 5,000 marketers, the "2015 State of Marketing" report by Salesforce Marketing Cloud (published on January 13, 2015), revealed that increased spending on social media advertising, social media marketing, and social media engagement were the top three priorities of marketers in 2015.
Seventy percent plan to boost their social media advertising spending, as well as their social media marketing spending, while 67% say they will spend more on social media engagement. [See Figure 1]
"One of the fears I had was that since social media advertising grew, you might see some brands fail to recognize you have to support the organic side of it as well," said Jeff Rohrs, Marketing Insights VP at Salesforce. "Otherwise, those advertisements won't perform. But it looks like the advertising will be complemented by the organic side."
Facebook continues to be the most popular social media platform for marketers, with 80% using the channel and 73% saying it is effective for their campaigns. The site is closely followed by Twitter (70% using the channel; 68% saying it is effective), LinkedIn (62% using the channel; 69% saying it is effective), Google+ (56% using the channel; 69% saying it is effective), and YouTube (56% using the channel; 68% saying it is effective). [See Figure 2]
Along with social media spending, marketers also plan to invest more on location-based mobile tracking (67%) and mobile apps (66%) in an effort to establish a "cohesive customer journey".
From the report:
Marketers have scarcely had a moment to make sense of it all with a single big idea that ties everything together. Enter the customer journey. A growing number of marketers today are envisioning their entire marketing strategy under the umbrella of a cohesive customer journey, which we define as all of the interactions a customer has with brands, products, or services across all touchpoints and channels.
A vast majority (86%) of senior-level marketers have expressed the importance of creating a cohesive customer journey. Among the technologies deemed most critical to the customer journey, mobile applications, marketing analytics, and customer relationship management (CRM) tools top the list.
In general, 84% of the respondents plan to increase or maintain their spend this year, and 42% will shift spend from traditional to digital advertising. You may download the report here for the complete data about this year's marketing trends.
Is your organization planning to increase or maintain spend? What channels are you prioritizing this year?
I am the Founder & CEO of Local InSites, a brand optimization company that is passionate about helping local businesses grow their presence and their profits online.

We have a large range of clients from established professionals like lawyers and dentists who are looking for new ways to attract clients to their practices to brand new businesses that understand the importance of having an online strategy to launch their company and establish their brand in the marketplace.

We offer a full range of services including Reputation Marketing, SEO, Social Media Optimization, Web Design, Business Consultation and much more.

Our talented staff knows their stuff and prides themselves in listening and understanding their clients needs and then creating and executing a plan that delivers results.

Located in the beautiful Okanagan Valley of British Columbia, Canada, we have clients throughout North America and Internationally.

It doesn't matter where you are, we understand the importance for your company to optimize your brand and market locally.
Latest posts by Caroline Williamson (see all)