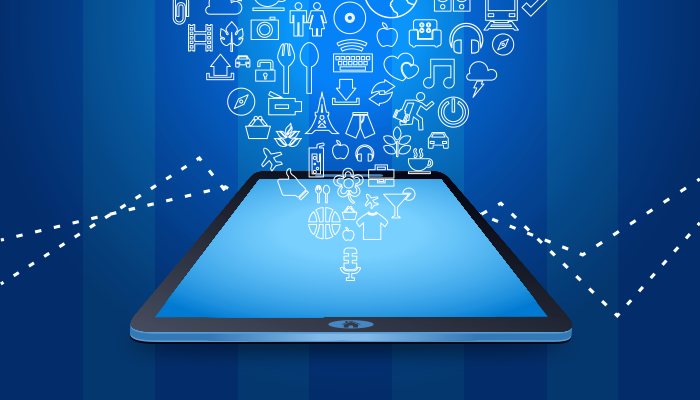 70% of Marketers Put Social Media Spending on Top of their Wish List, Says Report
The start of a new year is always a good time for marketers to review their budgets, channels, strategies, metrics, and priorities. Many marketers are increasing their focus and investment in mobile and social, and there is an increasing shift from traditional marketing channels to digital ones.
Based on a global survey of over 5,000 marketers, the "2015 State of Marketing" report by Salesforce Marketing Cloud (published on January 13, 2015), revealed that increased spending on social media advertising, social media marketing, and social media engagement were the top three priorities of marketers in 2015.
Seventy percent plan to boost their social media advertising spending, as well as their social media marketing spending, while 67% say they will spend more on social media engagement. [See Figure 1]
"One of the fears I had was that since social media advertising grew, you might see some brands fail to recognize you have to support the organic side of it as well," said Jeff Rohrs, Marketing Insights VP at Salesforce. "Otherwise, those advertisements won't perform. But it looks like the advertising will be complemented by the organic side."
Facebook continues to be the most popular social media platform for marketers, with 80% using the channel and 73% saying it is effective for their campaigns. The site is closely followed by Twitter (70% using the channel; 68% saying it is effective), LinkedIn (62% using the channel; 69% saying it is effective), Google+ (56% using the channel; 69% saying it is effective), and YouTube (56% using the channel; 68% saying it is effective). [See Figure 2]
Along with social media spending, marketers also plan to invest more on location-based mobile tracking (67%) and mobile apps (66%) in an effort to establish a "cohesive customer journey".
From the report:
Marketers have scarcely had a moment to make sense of it all with a single big idea that ties everything together. Enter the customer journey. A growing number of marketers today are envisioning their entire marketing strategy under the umbrella of a cohesive customer journey, which we define as all of the interactions a customer has with brands, products, or services across all touchpoints and channels.
A vast majority (86%) of senior-level marketers have expressed the importance of creating a cohesive customer journey. Among the technologies deemed most critical to the customer journey, mobile applications, marketing analytics, and customer relationship management (CRM) tools top the list.
In general, 84% of the respondents plan to increase or maintain their spend this year, and 42% will shift spend from traditional to digital advertising. You may download the report here for the complete data about this year's marketing trends.
Is your organization planning to increase or maintain spend? What channels are you prioritizing this year?

Paul Stinemetz is the founder Paul Stinemetz, Inc., a consultancy focusing on the needs of digital marketing agencies.

Paul is also the founder of Endlessrise and the Advanced Marketers Institute.

Paul Stinemetz was the first person to found a digital marketing agency that was 100% exclusively dedicated to only servicing marketing agencies on a white label basis. This company was called Endlessrise and was founded in 2008. Over the next 8 years Paul held true to his word and never accepted a retail client and made it possible for thousands of marketing companies to efficiently grow their retail digital marketing firms with low overhead, affordable service costs and elite leadership and coaching.

Paul not only led this industry but became known as one of the top marketing agency coaches. He went on to build one of the largest marketing platforms in the world and build an elite overseas operational marketing team.

Through his years of experience working hand in hand with small to large marketing agencies, Paul has spent the majority of his professional career building services, specialized operations, software, marketing material and coaching programs to help digital marketing agencies succeed.

Paul stands out as a unique consultant of his caliber and is unparalleled as a marketing agency consultant.

Paul is also the founder and current president of Advanced Marketers Institute, an educational platform that trains marketers on how to establish a consultancy based marketing company and intricate instruction on best consulting practices.

Latest posts by Paul Stinemetz (see all)
Comments
comments