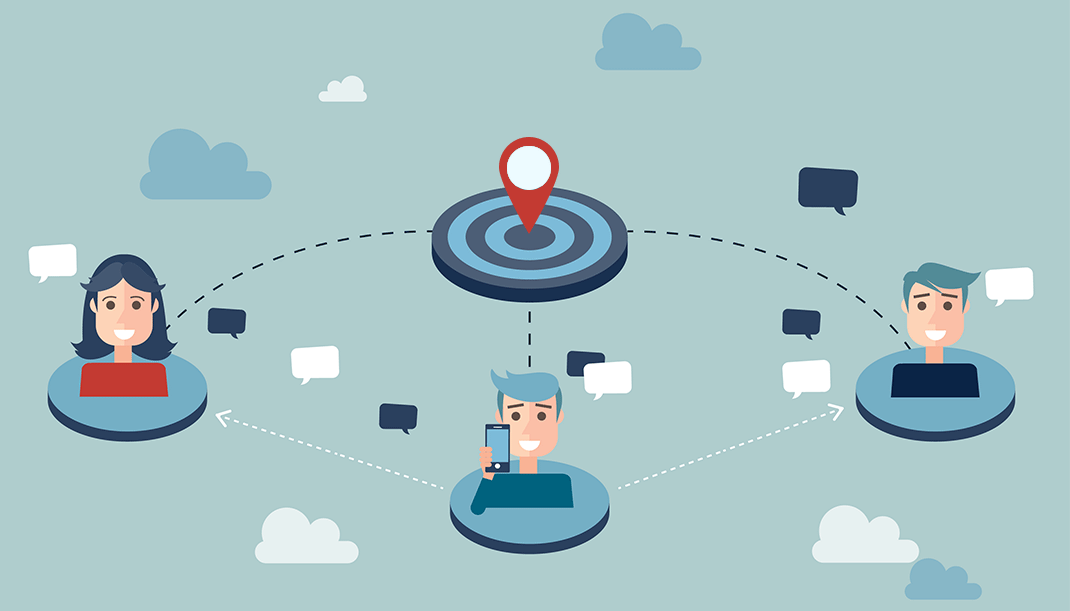 Local Marketing News: Grow Your Local Business with Local Marketing
Local businesses definitely do not have it easy. They have to compete with large, multi-national corporations and every other small company in their industry. Success cannot be achieved overnight, but how you start out plays a big role in the long run. Fortunately, businesses don't need to travel far and wide to build a loyal customer base; they just need to attract the potential customers in their area. In a local marketing news article titled "Why Service-Based Companies Need Local Marketing" from Business2Community (@B2Community), marketing expert Laura Lake said that companies should have a targeted marketing strategy in order to make their mark.
Start with Local SEO
Nowadays, consumers can do plenty of things online from paying their bills to shopping for products. You can use this to your advantage; in fact, many businesses today focus most of their marketing on Local SEO in order to attract new customers online. Basically, what local SEO can do for you is make sure that you appear on the map through local keyword research. Your targeted keywords, complete with your geographical information, can help potential customers find you faster. An article titled "Understand the Importance of Local Marketing" from About.com (@aboutdotcom) says local SEO should also be combined with old school marketing techniques like distributing flyers, handing out business cards, putting ads on billboards, and others.
Build a Consistent Brand
Before your brand becomes a household name, it has to be built and maintained properly. Brand consistency is something that customers look for, and it's not as simple as slapping on your company logo on every product. Local marketing is one way to control your brand's image while you are still growing the company. This will include making sure that all marketing efforts are consistent at a local level across all channels.
Increase Reach and Revenue
Once you have established your business locally, you can build upon that and try to expand your reach both online and offline. With more access to different marketing materials, you can reach more of your target customers all at once. It would also make introducing new products or services to your target market a lot easier. With increased range, you will be able to improve your revenue as well, especially if you start to break into the national market.
Local marketing is not only beneficial but also essential to small startups. Get more useful local marketing tips from online resources like Marketing Digest to help you achieve success.

Paul Stinemetz is the founder Paul Stinemetz, Inc., a consultancy focusing on the needs of digital marketing agencies.

Paul is also the founder of Endlessrise and the Advanced Marketers Institute.

Paul Stinemetz was the first person to found a digital marketing agency that was 100% exclusively dedicated to only servicing marketing agencies on a white label basis. This company was called Endlessrise and was founded in 2008. Over the next 8 years Paul held true to his word and never accepted a retail client and made it possible for thousands of marketing companies to efficiently grow their retail digital marketing firms with low overhead, affordable service costs and elite leadership and coaching.

Paul not only led this industry but became known as one of the top marketing agency coaches. He went on to build one of the largest marketing platforms in the world and build an elite overseas operational marketing team.

Through his years of experience working hand in hand with small to large marketing agencies, Paul has spent the majority of his professional career building services, specialized operations, software, marketing material and coaching programs to help digital marketing agencies succeed.

Paul stands out as a unique consultant of his caliber and is unparalleled as a marketing agency consultant.

Paul is also the founder and current president of Advanced Marketers Institute, an educational platform that trains marketers on how to establish a consultancy based marketing company and intricate instruction on best consulting practices.

Latest posts by Paul Stinemetz (see all)
Comments
comments