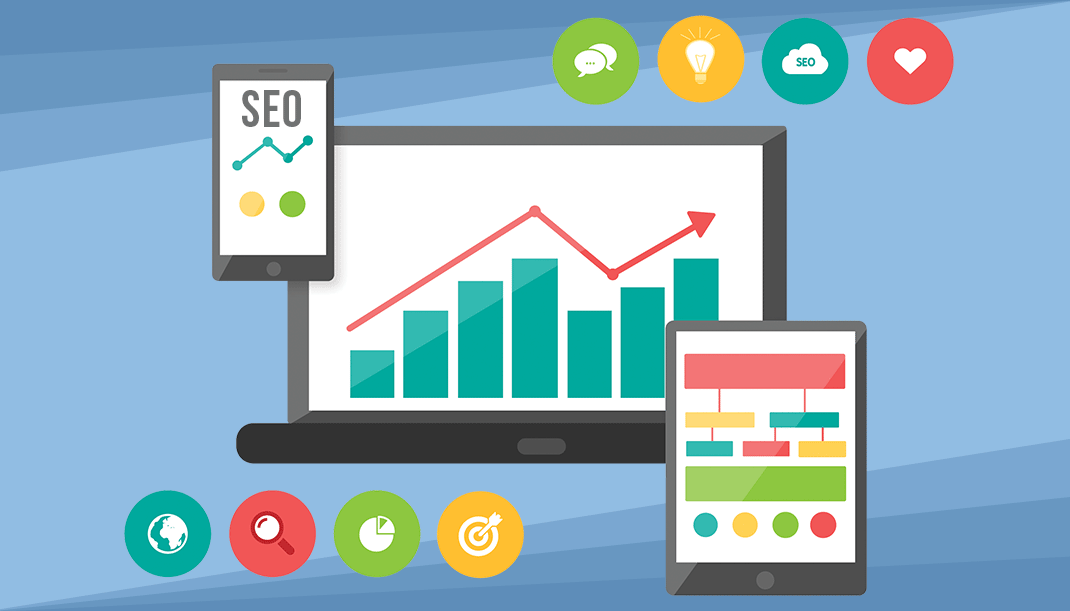 SEO is extremely dynamic—it's constantly changing day by day, the latest being Google's algorithm update referred to as the "Mobilegeddon" or "Google Mice", which focuses on mobile rankings and everything related that was instigated last April 22. As Forbes (@Forbes) contributor and SEO guru Jayson DeMers (@jaysondemers) puts in his article The Top 7 SEO Trends That Will Dominate 2015, the SEO industry in 2014 and beyond is virtually unrecognizable from that of 2011 and earlier.
That being said, the constant changes that come to SEO also influence the best practices for the industry, as well as how companies should execute their SEO campaigns. If you haven't been following the latest SEO news on online publications like the Marketing Digest (@mktgdigest), this article aims to get your feet wet on the latest updates. Here are a few to get you started.
Page Rank/Domain Authority is Losing Its Importance
According to the article The Future Of SEO And Google's Search Algorithm in 2015 and Beyond, websites with high page ranks will not automatically dominate search engines in the future as they currently do. Take this analogy: if SEO is a team sport, all the starters on a team would be veterans (based on existing algorithms). The rookies, meanwhile, would be left on the bench and given limited playing time because they are thought of as 'inexperienced' despite showing equal promise in athletic ability. From here on out, it will be a level playing field.
Mobile-Friendly SEO Will Be Bigger
Google and competing search engines are increasingly putting more focus on the mobile user experience, thereby making mobile-friendly SEO a hotter topic by the minute. This is mainly due to mobile internet surpassing desktop internet well through 2015—estimates put that there will be as many as 50 billion local searches done from mobile devices this year alone. With a number like that, focusing largely on mobile doesn't seem like a waste of time at all.
"Semantic Searches"
The release of Google's "Hummingbird" algorithm update paved the way for a revolution in search queries: semantic searching, otherwise known as "conversational" searches. With the update, Google is paying more attention to each word in a query, ensuring that the entire phrase is taken into account rather than particular words. The end result produces pages that match the query much better.
Content is Still King
The days of taking advantages of loopholes in search engines and applying quick (and often unethical) fixes are long gone. Ranking in search engine results pages (SERPs) means that websites have to deliver actual shareable content which Google's search algorithms try to make sense of to the best of its abilities—something that shouldn't be excluded from one's critical SEO insights and considerations anytime soon.

William Smith is the owner of W.E.Smith LLC, an online marketing agency based in Birmingham, Alabama. W.E.Smith LLC caters to entrepreneurs, professionals, small businesses, and large corporations. W.E.Smith LLC also provides online marketing services to schools, hospitals, and other organizations that need to build a solid online presence and want to reach and convert their target audience/target market.

W.E.Smith LLC provides a wide array of digital marketing services, including Search Engine Optimization, Local Buzz, Social Media Optimization, Pay per Click Marketing and AdWords Remarketing, Web Design, and Online Reputation Management, among others.

William Smith is a Certified Marketing Advisor, and provides consulting to small businesses that want to jumpstart their online marketing initiatives. He can be reached at 888-363-2007 ext.3 or wesmithllc@gmail.com.

Latest posts by William Smith (see all)
Comments
comments