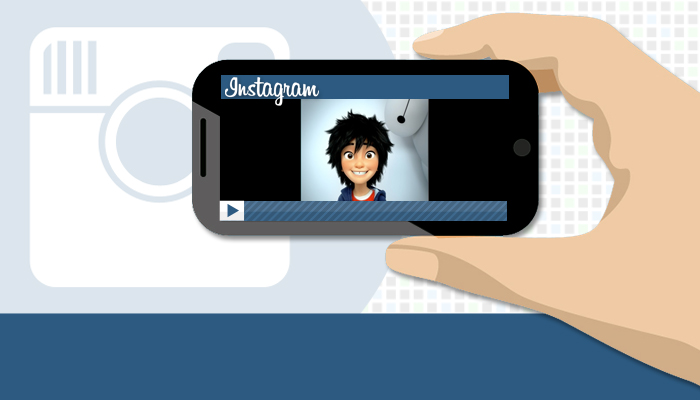 First Set of Instagram Video Ads Announced: Expect Disney, Activision, CW, Banana Republic, & Lancome On Your Feed
After almost six months of testing and user feedback, the much awaited Instagram video ads are set to appear very soon, and the first five brands have been announced. AdWeek is reporting that Disney, Activision, CW, Banana Republic, and Lancome will be the first major brands appearing on users' Instagram feeds with 15 second ads. Much like user videos, they automatically start once fully visible in the timeline, and can also be silenced or stopped with taps.
As seen above, Disney is promoting its upcoming movie Big Hero 6 through Instagram's video ads by making the animated leads "interact" with the camera. Anthy Price, Senior Vice President of Media at Disney, was "excited" at the prospect of being able to advertise videos through Instagram, as he wanted to "step up in a big way" with Disney's latest movie. Another notable ad slated for release comes from Banana Republic. The clothing company will not only promote its upcoming holiday fashion line, but will do so by making use of Instagram's standalone Hyperlapse app.
In-app video ads are a new medium that advertisers see great potential in. Tumblr and Snapchat have already started making use of the feature, so it was only a matter of time before the biggest photo sharing app in the world would follow. This is especially advantageous for the five brands that are part of the first run. Brian Chang, Assistant Vice President of Media at Lancome USA, said that being first in Instagram's video ad campaign "wasn't a hard decision" and that the company, as a brand, "wanted to take advantage of being first to market."
As for the quality of the ads, Instagram has a straightforward approach that makes sure what's being submitted fits "the vibe of the platform and are not simply repurposed TV/Web commercials." Instagram CEO Kevin Systrom even claims that every ad that goes through Instagram is reviewed by him. With this much involvement in what gets displayed by advertisers, it should be interesting to see which would get his seal of approval for videos.
Instagram users can expect the new ads to launch today, and more to come in the next few weeks.
What do you think of video ads on Instagram? Will these ads drive advertisers' goals without tampering with Instagram's unique user experience? Let us know your opinions in the Comments below.


The Marketing Digest Writing Team provides the content you need to keep you well-informed on the latest developments and trends in the digital marketing industry.

Latest posts by Marketing Digest Writing Team (see all)
Comments
comments