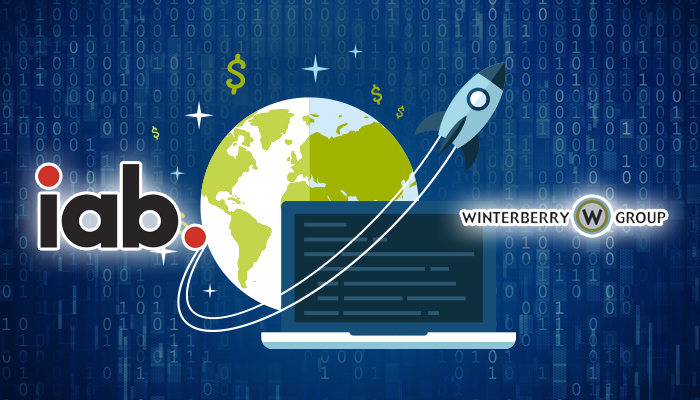 New Study by IAB & Winterberry Group Sees Opportunity in Programmatic's Global Expansion
Programmatic advertising promises global expansion opportunities to publishers, brand marketers, and technology vendors all over the world. These findings are based on the results of a recent survey and white paper released by Interactive Advertising Bureau (IAB) and Winterberry Group.
After Winterberry Group interviewed 45 executives across the programmatic ecosystem, they now have an optimistic outlook, considering that there has been programmatic audience development over the past few years, particularly in the US. More US based companies are engaged in programmatic marketing strategies [as seen in Figure 1], and 98.3% of American survey respondents said they are currently pursuing this strategy for audience development.
This is why respondents say that they are planning to expand their global programmatic marketing programs to large markets, including China and Brazil, over the next two years [see Figure 2]. Publishers and ad tech companies are now focusing on global markets for any opportunities.
Furthermore, the researchers were able to find that 52% ranked "availability of third-party data" as the most essential prerequisite for success. This factor is being considered in adding new regions with their programmatic portfolios.
As seen in Figure 3, "lack of understanding of audience development" is the biggest roadblock to global expansion, according to 34% of the respondents. Doubts whether they have the ability to generate results at a needed scale ranked second with 31.7% responses. Only 23% ranked government regulation among the three barriers to programmatic expansion.
In order to determine whether a market is ready for programmatic expansion, publisher and advertiser panelists identified the seven key factors:
Embrace of the Audience: Advertisers in each market must be able to discover audience trends based on data and use these observations as the foundation of their advertising, marketing or media strategies.
Programmatic Know-How: Advertisers must have a deep understanding of programmatic advertising and how it relates to specific use cases.
Open Market Culture: Marketplaces must be free and fair for all entrants, with significant protections against fraud and other adverse effects.
Data: Third-party audience data must be readily available and legally obtained via consumer-friendly means.
Technology: The technology required to identify and develop audiences must be available, as well as the expertise required to utilize it.
Measurement and Accountability: Each market must commit to developing and maintaining a set of universal standards.
Opportunity to Build Scale: Every market must offer an audience population that drives value for all parties.
Patrick Dolan, Executive Vice President and COO of IAB, said that programmatic everywhere "is on the verge of being realized," and "now it is time for this practice to benefit marketplaces around the world."
The full report on the Programmatic Audience Development study is available here.

The Marketing Digest Writing Team provides the content you need to keep you well-informed on the latest developments and trends in the digital marketing industry.

Latest posts by Marketing Digest Writing Team (see all)
Comments
comments