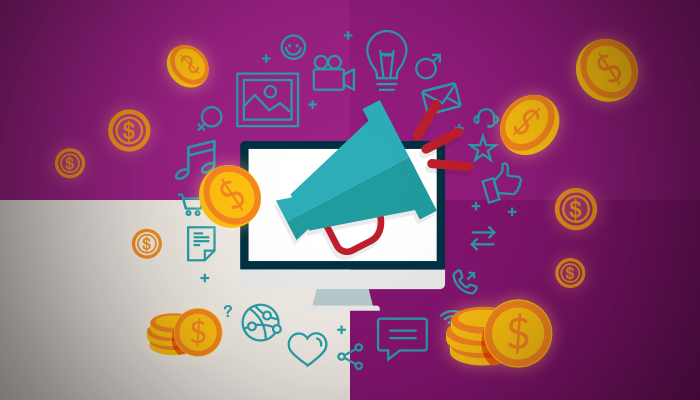 IAB Records $12.4B Aggregate Internet Ad Revenues in Q3 2014
More and more marketers are turning to Internet advertising to reach leads and prospects, as well as gain higher conversions. As multi-screen digital media consumption continues to gain traction, marketers are channeling more of their investments into this growing niche.
Internet advertising revenues reached its highest peak in the third quarter of 2014, according to the IAB Internet Advertising Revenue Report by the Interactive Advertising Bureau (IAB) and PwC US. With a $12.4 billion aggregate in Internet advertising revenue, it surpassed the previous record of $12.1 billion in ad revenue set in Q4 2013. IAB described the increase as a "historic high", representing a 17% year-over-year growth from $10.6 billion in Q3 2013 and a 6.5% quarter-over-quarter inflation from $11.7 billion in Q2 2014.
The figures indicate a strong commitment to digital advertising, according to Randall Rothenberg, IAB President and CEO. As pointed out by Rothenberg in his statement:
Brands are tapping into the ubiquity of digital screens, now an undeniable vital part of consumers' lives, as they seamlessly move from smartphones to PCs to interactive televisions throughout the course of their day.
Internet ad revenues have been consistently growing since Q1 1996, as seen in Figure 1 below. According to Sherrill Mane—IAB Senior Vice President for Research, Analytics, and Measurement—it is primarily due to the challenges and opportunities brought about by Internet advertising. Mane explained that due to the incessant changes in digital marketing, brands and agencies have seen that "interactive advertising offers rich, immersive experiences that signal a new age in advertising."
Furthermore, David Silverman, a partner of IAB at PwC US, said that interactive advertising is "clearly maintaining its strong momentum." He added that the continuous ad revenue growth "directly reflect[s] how brands are increasingly embracing digital as a must-have in their marketing mix."
Companies selling advertising on the web were surveyed by the New Media Group of PwC US, which directly provided vital information on Internet ad revenue from websites, commercial online services, free e-mail providers, and others selling online advertising.

The Marketing Digest Writing Team provides the content you need to keep you well-informed on the latest developments and trends in the digital marketing industry.

Latest posts by Marketing Digest Writing Team (see all)
Comments
comments