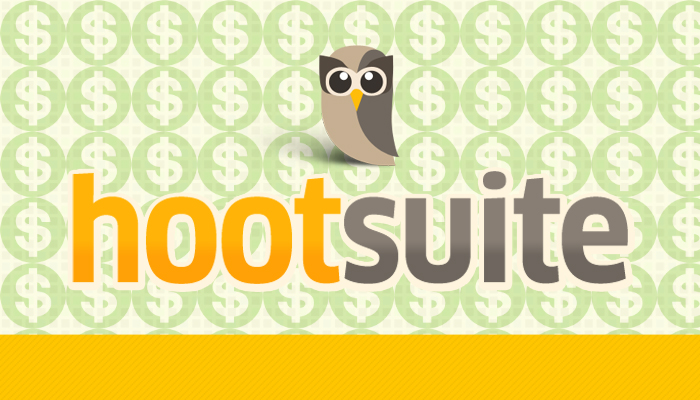 Hootsuite Secures $60 Million in Funding, Voice Integration Coming
Things seem to be going very well for Hootsuite as of late. After recently hitting the 10 million user mark in August, the social sharing platform recently received a new round of funding to the tune of $60 million, bringing their total financing to $250 million. In a statement, Hootsuite CEO Ryan Holmes said that the new investment marked a milestone of "amazing growth" for his company and that it will allow them to "scale even faster on a global level and bring the most innovative products to market."
Holmes' statement can certainly be seen in Hootsuite's recent purchases. In an official blog post, the company announced its recent acquisition of social telephony company Zeetl, which Hootsuite says will allow them to "integrate new voice technology into [their] platform." Through Hootsuite, this would mean that voice solutions and assistance will now be available to customer service teams for different companies around the world.
In practice, Hootsuite users who rely on social media for customer service assistance can now make voice calls as part of their interactions. For instance, if a user wants to file a complaint over a product or service on social media, a company can respond by sending a link that would connect the user to a customer service agent through a voice call.
Earlier this month, the company acquired Brightkit, a service that allows users or businesses to create custom social marketing campaigns, specifically focused on adding gamified elements to them. These can include sweepstakes or social media competitions, both of which are options that could help drive interest and traffic to businesses via social media. Holmes stated that the Brightkit and Zeetl acquisitions were "important parts" in Hootsuite's growth strategy, and that he was excited in "getting this technology into the hands of our consumers."
As of press time, Hootsuite's voice tool is in its alpha stage and will be distributed to a select few testers over the next few weeks. The company expects a full release by the end of the year.
What do you think of the new features coming to Hootsuite? Will these be a big help to businesses and brands that utilize the service? Share you insights in the Comments below.

The Marketing Digest Writing Team provides the content you need to keep you well-informed on the latest developments and trends in the digital marketing industry.

Latest posts by Marketing Digest Writing Team (see all)
Comments
comments