Do you Have a WordPress Website?
If you have a WordPress website for your business, we need to have a talk.
WordPress is a fantastic platform to use, but there are caveats to using this free platform to create your website.  As a website developer, I know that many of my clients will never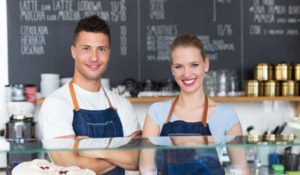 look at their website again once it is completed.  The only time they know there is a problem is when a customer tells them.
A WordPress website needs care and maintenance.  That's part of the cost for the platform.  Because it is a free platform, there are hundreds of thousands of people using it for their business or blog.  This is one of the reasons that they get hacked often.  And it's one of the reasons WordPress has so many updates.
Now I may get a little technical on you for a bit so bear with me.  Your WordPress website needs to be updated regularly.  Not just the version, but the themes, and plugins as well.  When WordPress updates, your themes and plugins should play well with the new updates.  In order for that to happen, you need to check your site at least twice a month for any needed updates.
The other option is to hire someone to maintain your site.  These days, it just makes sense to keep hackers who place malicious code on your site as far away as possible. You probably think that you are pretty safe because you have some wonderful hacker-preventing plugin that was placed on your site  back when you first had your site created.  But if you haven't touched your site since then, you can best believe that plugin is doing more harm than good.
Let me tell you a story.  A client (who will remain unnamed) came to me saying that their business website only showed  a "Fatal Error" code.  After checking the usual suspects, we still could not find the culprit.  One thing I notice is the many plugins and the WordPress website version had not been updated since 2014.  hmm….
This client had not even bothered to check the website one time since it was built.  We had to escalate the issue to the web hosting company.  They deployed a super smart, super-powerful malicious code-cracking program (at the clients' expense) to the website only to find 3.5 years worth of malicious code living, festering in every part of the client's website.
Quite frankly, I have never seen anything that bad in all my years of website challenges.  The short story is, they did get it removed.  The point?  Please, check your website.  Here are a few ways to get it done:
Pay someone to do update your website for you at least monthly.
One of the tricks I put in place is to make my website URL my start page on my PC.  So when I turn on my computer or open a new browser, I can see how my website looks.
Try using WordPress.com instead. WordPress.com restricts you to only approved plugins and themes, which helps you stay away from dangerous plugins from unreliable developers who don't keep their plugins updated.  (You cannot move between WordPress.org and WordPress.com, so be sure that you want to do this).
Now that many business owners know that they should have a website, it's time we talked about what happens afterward.  There are so many choices available to get a business website that there is really no excuse not to have one.  Cost is definitely not an issue these days.  In fact, if you have submitted your business to Google My Business (and you should if you are a local business), Google now provides a website builder for free!  Just visit this Google My Business page for more information about the website builder.
But for your safety, once you get your website up and running, keep an eye on this valuable asset or suffer the consequences.  It could have been much worse and ended with your entire site trashed.
Annette Washington-Goff is executive director of IYBS Local, a digital marketing company based in Renton, Washington.

Annette was raised in a military family and also served in the military. This has given her global experience in communication and collaboration with people from all walks of life.Her background as a business owner stretches over 20 years and includes an extensive background in the food industry, Web Development and Design and Digital Marketing.

Annette holds a Bachelor of Science degree in Information Technology and certificates in Inbound marketing, Content marketing, and Digital Marketing Consultation.

As a Digital marketing evangelist, Annette helps business owners understand the power and the advantages that digital marketing can bring to their business.

As an educator, Annette teaches quarterly Online Marketing classes to local business owners through StartZone, a nonprofit wing of Highline College that provides help to business owners in the South King County area.

At IYBS Local, Annette has created a consultative system of service that helps educate her clients and empowers them to make informed decisions on their marketing needs.
Latest posts by Annette Washington-Goff (see all)
Comments
comments