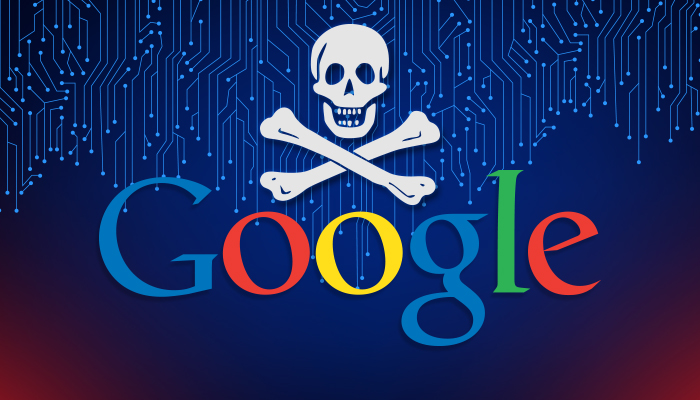 Google Updates its Piracy Algorithm after Two Year Wait
In order to ramp up its continuing efforts against piracy, Google will begin to roll out updates for its "Pirate" algorithm after an almost two year gap starting next week. Additionally, Google also released an updated version of its How Google Fights Piracy document that now reflects some of the tech giant's current developments and recent figures from 2013.
With Google wanting to encourage users to access more legitimate sources of copyrighted content, some of the changes they have implemented include suggestions as to where they may find them in ad format. As seen in Figure 1 above, an ad displaying legal sources for Star Trek Into Darkness will be displayed prominently just below the search box if a user decides to look for a streaming source for the movie. Conversely, when searching for their favorite music artist, users will also be prompted of sites where they can either stream or purchase their songs legally.
The most significant feature announced was an improved signal demotion for the Digital Millennium Copyright Act (DMCA) that is slated to come out next week. As the catalyst for the entire pirate algorithm back in 2012, Google says this will be a more "refined" version of the signal and they expect it "to visibly affect the rankings of some of the most notorious sites."
In their report, Google says that in 2013 alone, they received over 224 million DMCA requests and removed 222 million of them. Boasting that there is "no search engine that processes as many copyright removal notices as Google does," it should be interesting to see how the update to its pirate algorithm will affect an already perfectly well-oiled machine.
The report also outlined Google's five anti-piracy principles
Create More and Better Legitimate Alternatives. By developing licensed products with beautiful user experiences, Google helps drive revenue for creative industries.
Follow the Money. Rogue sites that specialize in online piracy are commercial ventures, which means the most effective way to combat them is to cut off their money supply.
Be Efficient, Effective, and Scalable. Google strives to implement anti-piracy solutions that work.
Guard Against Abuse. Google is committed to ensuring that they detect and reject bogus infringement allegations.
Provide Transparency. Google discloses the number of requests they receive from copyright owners and governments in the hope that this greater transparency will fuel ongoing discussions about content regulation on the Internet.
With over 60 trillion web addresses on the Internet, Google knows that combating piracy will not be easy. However, shifting focus on "eradicating the business model that supports them" can be the first step in the attempt to make them disappear.
What do you think of the new changes to Google's Piracy Policy? Will these changes be useful in the fight against online pirates? Let us know what you think in the Comments below.

The Marketing Digest Writing Team provides the content you need to keep you well-informed on the latest developments and trends in the digital marketing industry.

Latest posts by Marketing Digest Writing Team (see all)
Comments
comments