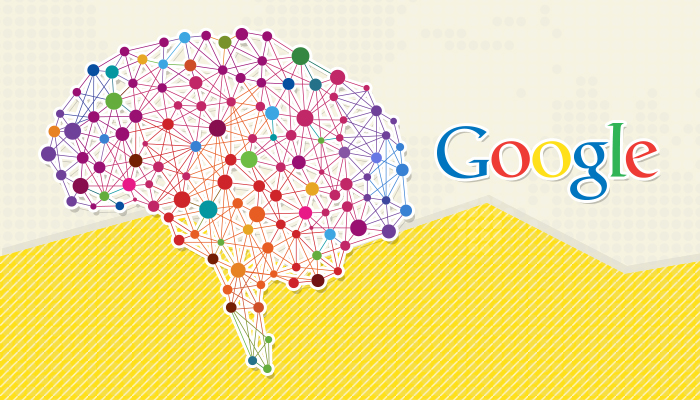 Google's "Knowledge Vault" to Automate Future Searches, Already Contains 1.6 Billion Facts
Since its launch in September 1997, Google Search has improved by leaps and bounds. Recent breakthroughs include semantic search and the Knowledge Graph. These breakthroughs help Google Search answer user queries more accurately and quickly.
Despite these achievements, the visionaries and engineers at Google are far from satisfied, and are working to transition Search into its next phase of development. As reported by New Scientist, Google is reportedly amassing the "largest store of knowledge in human history". Dubbed the "Knowledge Vault," this database will presumably be smart enough to search for answers and find them without the help of human brainpower.
While Knowledge Graph is good at pulling up answers to questions like "Who is the 32nd president of the United States?" or "How old was Albert Einstein when he died?" its information reservoir is still limited. This is because Knowledge Graph relies on crowdsourcing to amass information. To cope with this "imperfection", Google is working on possible successors to Knowledge Graph, one of which is the Knowledge Vault.
But what will this future search engine be like? According to Google executives and engineers, this future iteration will be quite similar to the all-knowing Star Trek computer.
The Knowledge Vault applies machine learning and automated methods to scan web pages by combining the facts, information, and connections found therein. Unlike its predecessor, which worked by suggesting links to a possible answer, Google's future search engine will supposedly be able to give users a precise answer to each query. To date, Knowledge Vault reportedly has 1.6 billion facts in its archive, and is seen by many analysts as the basis of future search engines.
"The breadth and accuracy of this gathered knowledge is already becoming the foundation of systems that allow robots and smartphones to understand what people ask them," states the New Scientist report. "It promises to let Google answer questions like an oracle rather than a search engine, and even to turn a new lens on human history."
Analysts claim that these knowledge banks have great potential to become the next virtual personal assistants—even surpassing Siri and Google Now's capabilities. "Before this decade is out, we will have a smart priority inbox that will find for us the 10 most important emails we've received and handle the rest without us having to touch them," Tom Austin, a technology analyst at Gartner in Boston, says. "Our virtual assistant will be able to decide what matters and what doesn't."
The Knowledge Vault will also be able to find correlations that humans would miss by scanning through massive amounts of information. This could eventually lead to medical breakthroughs and other advances that would benefit humankind. IBM's Watson is reportedly playing a role in cancer research at the Memorial Sloan Kettering Cancer Center in New York City.
Because of this milestone in search history, some say that Google may even transcend the use of public data. Fabian Suchanek, a data scientist at Télécom ParisTech in France, says that the Knowledge Vault can gather information from Gmail, Google+, and YouTube. His claim has been disputed by Google, however, saying that "The Knowledge Vault does not deal with personal information."
The concept behind the Knowledge Vault was originally presented in a paper authored by researchers from Google Research. Google representatives have since corrected some misinterpreted material in the New Scientist article, stating that Knowledge Vault is not an active product in development.
What tasks might future search engines and virtual assistants perform? Will Google be able to realize its dream of building the Star Trek computer?

The Marketing Digest Writing Team provides the content you need to keep you well-informed on the latest developments and trends in the digital marketing industry.

Latest posts by Marketing Digest Writing Team (see all)
Comments
comments