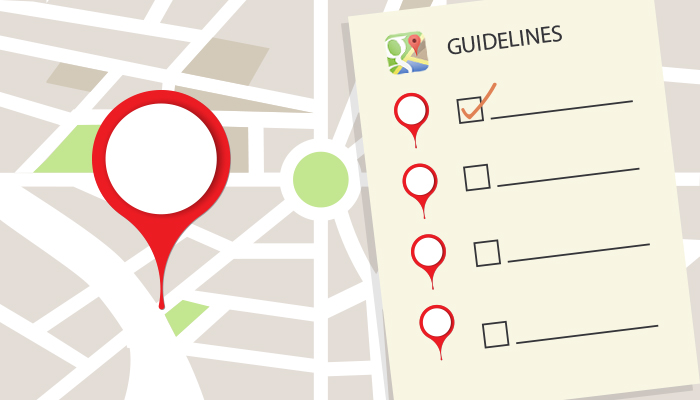 Quality Guidelines for Local Pages in Google Maps Updated
A quick post by Google's Jade Wang last night announced that there were updates and clarifications to the quality guidelines for Local Pages listed on Google Maps. Compared to the previous version, Google has added more specific examples into their terminology in an effort to help businesses that may be violating some guidelines unknowingly.
In the updated guidelines, Google addressed some of the most common problems that were committed so that they could be avoided. This would help local businesses "maintain high quality information" on Google. The company hopes that business owners will get the most out of their "Google My Business" service through three simple tips:
Represent your business as it's consistently represented and recognized in the real world across signage, stationery, and other branding.
Make sure your address is accurate and precise.
Choose the fewest number of categories it takes to describe your overall core business.
According to Mike Blumenthal, some of these changes include:
Descriptors of any sort are NOT allowed (This means no marketing taglines, store codes, or irrelevant terms.)
Categories should be the more specific category and NOT the overarching, general category (As Google points out, businesses should select categories that answer "This business IS a…" rather than "This business HAS a…)
Increased name and category consistency amongst multi location chains
Two or more brands at the same location must pick one name
If Different departments are to have their own page they must have unique categories
Practitioner's pages, in multi location practices should have their name only and not the name of the practice
Solo Practitioners only can use the format of Practice: Practitioner
Virtual Offices are NOT allowed unless staffed.
Businesses that make contact with their customers during their stated hours are eligible for a local Google+ page (with some exceptions), while owners and authorized representatives may also manage business information.
This is especially good news for any local business that wants to start over and get on Google's good graces. With Google's increased efforts on local search and "helping out the little guy," the updated guidelines are much easier to digest and follow.
Although there is no clear indication when these new updates are rolling out for pages, they most likely will take effect immediately.

The Marketing Digest Writing Team provides the content you need to keep you well-informed on the latest developments and trends in the digital marketing industry.

Latest posts by Marketing Digest Writing Team (see all)
Comments
comments