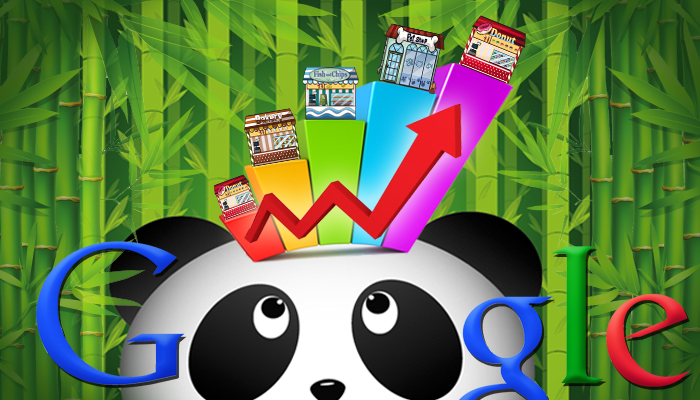 Google Working on a Softer Panda Update to Help Small Businesses Rank Better on Organic SERPs
Attendees at this year's Search Marketing Expo – West 2014, which took place from March 11th to the 13th at the San Jose McEnery Convention Center, were treated to valuable insights from thought leaders like Matt Cutts and Duane Forrester, who represented Google and Bing respectively. During the discussion panel "Meet the Search Engines," Cutts revealed that Google is currently working on the "next generation" Panda update, which is designed to soften the algorithm's impact on small businesses.
Google Panda was originally rolled out in February 2011 to reduce the rankings of low quality and thin content websites that had gained prominent rankings on Google's organic SERPs. While initially hailed as the algorithmic answer to content farms that were flooding the internet with low-quality content, Panda's implementation had serious side effects for less authoritative websites—a category in which many small business websites fall into.
Google Panda greatly decreased the search visibility of many small business websites—regardless of whether they had great or inferior content. When it was first rolled out, Panda affected the rankings of 11.8% of all English language queries in the United States. Panda's rollout also caused large brands to dominate Google's search results, even if more localized small businesses offered better products and services, or offered far more reasonable prices.
This, of course, isn't the first time that Google has announced an update to the Panda algorithm, as Cutts has previously stated that the Panda algorithm is being tweaked about once every month. While Google announced in March 2013 that they were unlikely to confirm future Panda updates, they announced a major update designed to soften Panda's impact in May last year, which was then subsequently rolled out in July.
Matt Cutts originally announced a softer Panda update in a video announcement in May last year: "We've also been looking at Panda and seeing if we can find some additional signals—and we think we've got some—to help refine things for the sites that are kind of in the border zone, in the grey area a little bit. And so if we can soften the effect a little bit for those sites that we believe have got some additional signals of quality, than that will help sites that might have previously been affected to some degree by Panda".
In line with last year's Panda update, the upcoming Panda update (which so far has not been given a definite release date) is designed to help small business websites do better on Google's organic SERPs.
What do you think are some additional signals of quality that Google will be looking at from small business websites?
What can you do to improve small business websites' exposure and traffic regardless of Panda?

The Marketing Digest Writing Team provides the content you need to keep you well-informed on the latest developments and trends in the digital marketing industry.

Latest posts by Marketing Digest Writing Team (see all)
Comments
comments