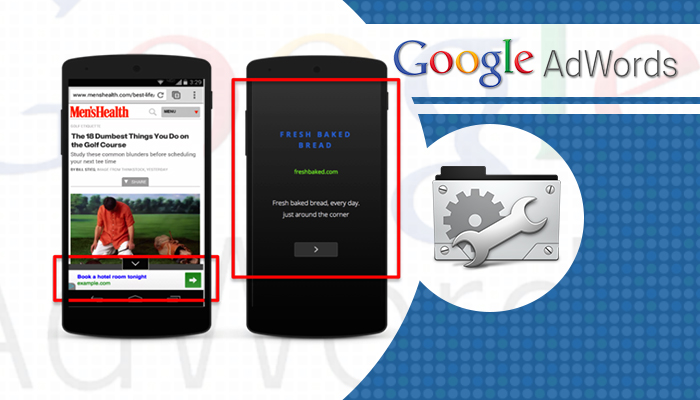 Google to Release New Mobile Ad Formats and Tools in the Coming Months
In the coming months, Google will help advertisers make all digital ads mobile-friendly by launching display ad formats and tools across their Display Network, AdMob Network, and DoubleClick. Jonathan Alferness, Director of Product Management for Mobile Display Ads, made the announcement in Google's official AdWords blog today.
Ensuring that all display ads are tailored to multiple screens is a common problem among advertisers. Consumers are more likely to ignore an ad if it doesn't work well on their device. To address this, Google will introduce new formats and tools to help advertisers fully maximize their campaigns' efficiency in a few clicks without manually optimizing their display ads for mobile devices.
Display ads can quickly turn into "engaging rich media ads in HTML5" that work well in different screens and devices through the Mobile Lightbox Engagement Ads. Ads will be automatically and dynamically resized and advertisers will only pay when users engage with them. Kate Spade's 2013 holiday campaign was developed as a demonstration of Google's new ad format [See Figures 1 and 2]. The AdWords Ad Gallery will soon offer this format to advertisers.
Advertisers can reach more consumers using video ads with TrueView ads. Through the AdMob Network, it will expand its audience reach across more apps, starting with gaming apps. Ad fees will only be charged to the advertiser when a user chooses to play the video instead of skipping it. [See Figure 3]
Google will also roll out the anchor ad format—an ad that stays or is "anchored" at the bottom of a mobile device screen regardless of where a user scrolls. A user can clear anchor ads at any time by tapping the ad's close button.
Magazine style text ads will also emerge in the coming months "as an interstitial in-app format for the AdMob Network," which was initially launched for mobile websites only. Advertisers can make magazine style text ads via the Google Display Network. [See Figure 4]
Google will also provide advertisers with the tools to create more "beautiful and engaging mobile ads that work across screens."
Advertisers can now have their image ads modified with mobile-specific sizes using the auto-resizing tool for Google Display Network. Also, in the event a device doesn't support Flash, an interactive HTML5 backup will be shown using the Flash-to-HTML5 conversion tools.
Google also made 29 HTML5 and in-app formats available to advertisers. It allows for the uploading of "existing creative assets into pre-built rich media ad template" for the speedy creation of rich ads that are functional on mobile devices.
"With these new tools and formats, we're making it easier for advertisers to develop beautiful display ads that just work, regardless of screen or device, ensuring a better experience for both consumers and brands," says Alferness.
Will the new tools be effective in boosting ad campaigns on mobile? Will they also be beneficial to consumers? Let us know your opinion about Google's new advertising features by hitting us up with a comment!

The Marketing Digest Writing Team provides the content you need to keep you well-informed on the latest developments and trends in the digital marketing industry.

Latest posts by Marketing Digest Writing Team (see all)
Comments
comments