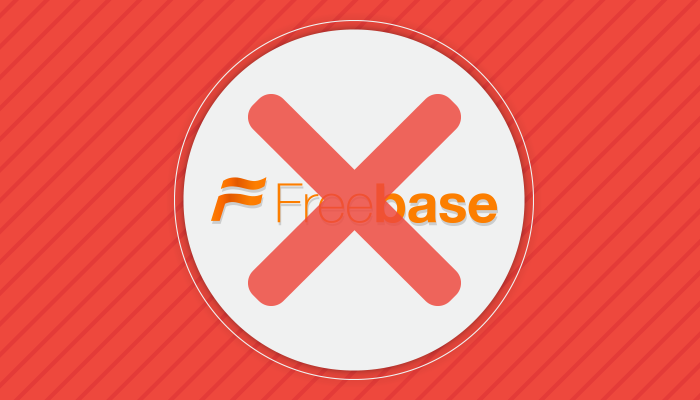 Google to Retire Freebase (which Helped Power Knowledge Graph) in Mid-2015
While Google has always been committed to the creation and maintenance of an open database of common knowledge for anyone to utilize, the tech giant is also committed to constructive change.
Consequentially, one of the foundations of Google's Knowledge Graph is about to head into retirement. In a Google+ post dated December 17, 2014, it was announced that online database Freebase would be closing in mid-2015. Initially hailed as the "Wikipedia for structured data," the database will be migrating to its new home over a period of six months, before permanently retiring by the end of June this year.
Sensing the rapid growth and active community within it, Freebase made the decision to transfer its data to Wikidata on the grounds of Wikidata being "better-suited to lead an open collaborative knowledge base." Because it means assimilating into new territory, Freebase will also provide a tool for Wikidata community members "to match Freebase assertions to potential citations from either Google Search or our Knowledge Vault."
Of the new tool, the Freebase team says:
We believe this is the best first step we can take toward becoming a constructive participant in the Wikidata community, but we'll look to continually evolve our role to support the goal of a comprehensive open database of common knowledge that anyone can use.
Freebase outlined the timeline of its service for the next six months. Before the end of March 2015, the Wikidata import review tool would have been launched, as well as the announcement on the transition plan for the Freebase Search API & Suggest Widget to a solution based on Knowledge Graph.
The service will become read only and will no longer accept edits by the end of March. Moreover, by the end of June 2015, the Freebase website and APIs will be retired and their final data dump will remain available.
This won't mean the total end for the Freebase name, however, as the team would be developing an "API for entity search powered by Google's Knowledge Graph" right after their site's retirement.

The Marketing Digest Writing Team provides the content you need to keep you well-informed on the latest developments and trends in the digital marketing industry.

Latest posts by Marketing Digest Writing Team (see all)
Comments
comments