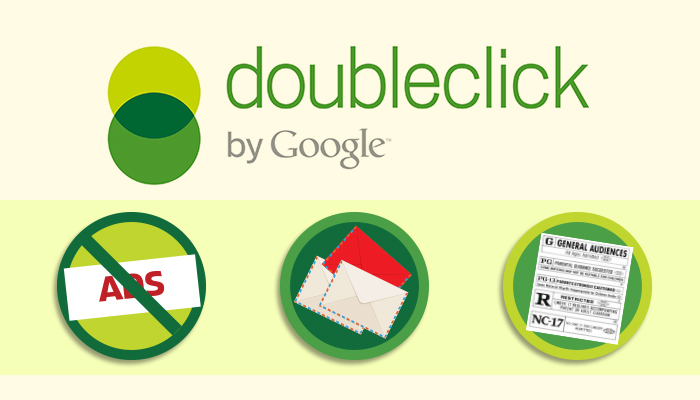 Google Rolls Out Eight New Updates to DoubleClick Verification; Offers More Control to Advertisers
Online advertising fraud, unless detected and eliminated, could damage the reputations of brands and companies that have been victimized by it. To help advertisers gain the confidence of their target audience, Google has announced a "complete revamp" of its DoubleClick Verification tool.
DoubleClick recently rolled out eight updates to its Verification product. These updates were initiated to address concerns about brand safety and to give advertisers more control over their ads, such as where they are shown online.
"As a digital marketer today, you can deliver the right message to the right user at the right time and place," stated the official announcement. "But with the rich options in formats, inventory sources, and types of buys, it's crucial that your messages reach your audience as intended, and that you're getting what you planned and paid for."
The new set of updates enables advertisers to add custom categories aside from the existing ones, depending on what's suitable for their brands. Referred to as "custom classifiers," advertisers are given control over where their advertisements will and will not display. This feature is available for display, mobile, and video advertising. In-app ads are not included, however.
Google also updated DoubleClick Verification's spam filtering tool, as well as its fraud detection feature, a move somewhat instigated by its acquisition of fraud monitoring company spider.io. According to Google, the company currently employs a hundred engineers to help combat online ad fraud. Just last year, they were able to remove over 350 million "bad ads" from their system, and with spider.io, the number is expected to increase in the coming years.
The company also incorporated a digital ratings classification system similar to that of movie and television ratings. Advertisers can now bid on inventory-based rating labels that range from "DL-G" for content suitable for general audiences, "DL-PG" for content similar to PG-rated movies, "DL-T" for content similar to PG-13, and "DL-MA" for mature audiences.
Another significant update is the automation feature which prevents ads from displaying in unwanted locations across all inventories with the use of ad blocking. Automation also allows custom alerts and notifications to be delivered directly to an advertiser's inbox, containing the information needed most.
DoubleClick Verification will also be provided with a video verification tool soon, one that could provide important insights unique to the medium, such as player size and location. This is extremely crucial for advertisers, as eMarketer predicts that digital video ad spending will grow by 41% in 2014 to almost $6 billion.
What do you think of these new DoubleClick Verification features? Will they be able to assure better security for brands?

The Marketing Digest Writing Team provides the content you need to keep you well-informed on the latest developments and trends in the digital marketing industry.

Latest posts by Marketing Digest Writing Team (see all)
Comments
comments