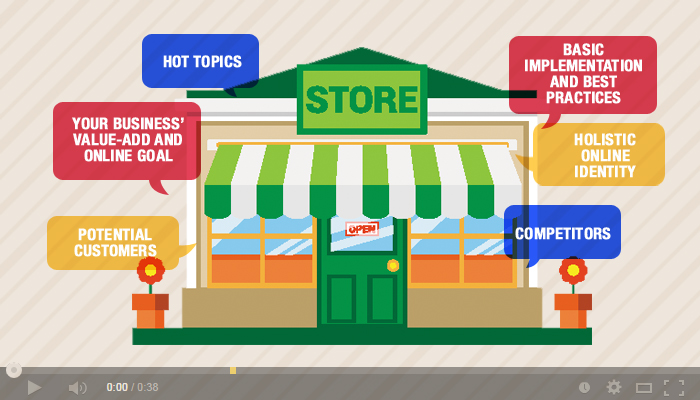 Google Launches Video Series to Help Local Businesses Go Online
Google has launched a six-part video series containing tips and practices that can help marketers bring their local businesses online. Google Developer Programs Tech Lead, Maile Ohye, leads the 30-minute long series. According to a blog post which appeared on the Google Webmaster Central Blog, these tips would be the same ones Ohye would give to her friends and family.
Ohye, in the introductory video, emphasized the tips and practices that businesses need to observe in order to successfully take their services online. She added that there are channels like Google+, Facebook, and Yelp that can help them create and establish their online presence.
In a nutshell, the videos are made to explain how one can create business goals, find customers online, and implement strong online strategies. Ohye elaborates the last action in the last two videos by focusing on differentiating businesses from their competition and coming up with a consistent message for their customers.
The first video, under the title "Introduction and Hot Topics," highlights the transfer of Internet users from desktop to other devices, like tablets and mobile phones. In the same video, two business owners were also introduced—Marnie, a jewelry store owner, and Scott, a realtor—to further explain to viewers how each tip can be applied to their own businesses.
The second video—entitled "Determine Your Business' Value-add and Online Goal,"—gives the example of Scott the Realtor in helping businesses identify their unique value-add. According to Ohye, a value-add describes the reason that prompts a customer to select a particular business over the competition. The video also gives information that will help marketers set their online goals and provides details about the marketing funnel.
The third and longest video in the series, dubbed "Find Potential Customers," discusses specific ways to reach customers by using Marnie and Scott as examples. These strategies include the use of search engines, review sites, maps apps, and networking sites.
The fourth one, entitled "Basic Implementation and Best Practices,"explains the "fundamentals and best practices" marketers need in order to bring their local businesses online. Ohye suggests that viewers see the last two videos to have a more in-depth look at the actual implementation. "The goal of the last two videos is to help potential customers not just find your business online, but to select your business from the competition," says Ohye.
The fifth video, under the title "Differentiate Your Business from the Competition," focuses on using a businesses' unique selling point as an advantage against competitors, while the last one, dubbed "Engage Customers with a Holistic Online Identity," shows how Scott the Realtor successfully engaged his customers by creating a "cohesive strategy," thus, building a holistic online identity.
Ohye ends the series by enumerating the important points emphasized throughout the six videos. "Remember to keep your presence on each channel up to date with current listings of hours, address, and phone number," she says. Ohye also urged businesses to let their customers know that "[you] appreciate reviews so that you can improve your business."
What's your take on this video series by Google? Do you think it will successfully help you build your own business' online presence? Let us know in the Comments section.

The Marketing Digest Writing Team provides the content you need to keep you well-informed on the latest developments and trends in the digital marketing industry.

Latest posts by Marketing Digest Writing Team (see all)
Comments
comments