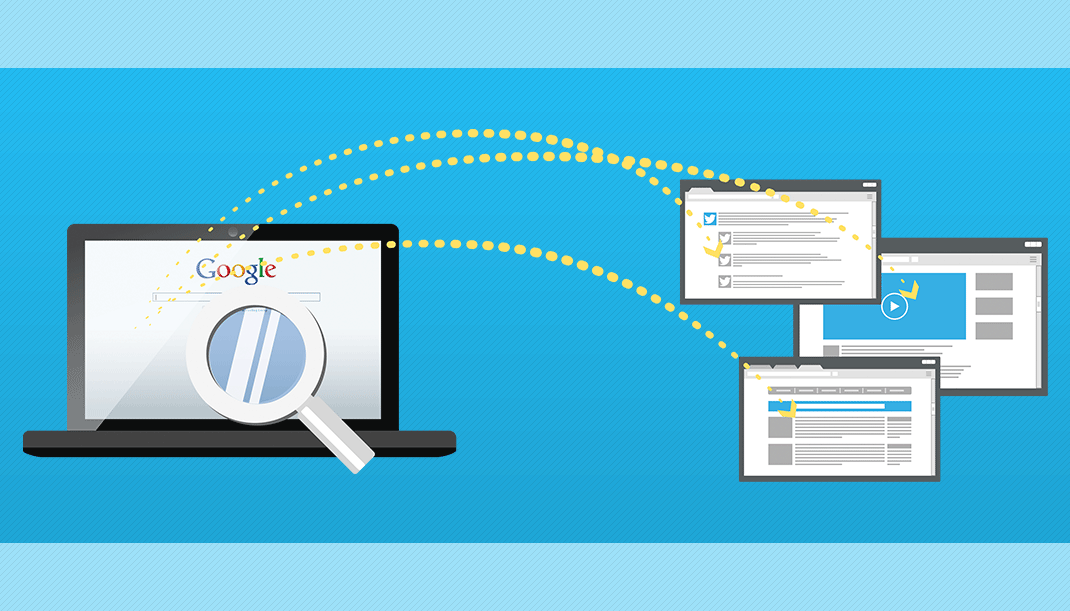 Google Now Displays Relevant Tweets on its English Language Desktop Search Results
On May 19, 2015, Twitter and Google officially announced that the latter was bringing Tweets to Google Search on mobile devices. Initially restricted to English language searches conducted in the United States, this joint venture promised to deliver real-time content from Twitter right into the search results on the Google app (Android or iOS) or any browser on phone and tablet.
For mobile searches, a carousel of Tweets for a particular search query would appear at the top of the SERPs, though they would sometimes appear in the middle of the SERPs. By mid-August 2015, pundits noticed that Google was experimenting with bringing Tweets into its desktop search results and had widened its scope beyond the United States.
Well, the experimentation phase is finally over. As of August 21, 2015, Tweets surfaced and displayed in Google mobile search results can now be seen on desktop search results as well. As Figure 1 shows, a quick Google search for "Taylor Swift" on a mobile device will pull up her most recent Tweets (Swift's most recent Tweets would also show up on desktop search results).
A more general or trending topic, like #BlackLivesMatter, would bring up the most relevant news and Tweets about the topic on mobile, desktop, and tablet search results (see Figure 2 for the desktop search results).
"When tapping on a Tweet in Google search, you'll be taken directly to Twitter where you can view the Tweet and discover additional content," noted Jana Messerschmidt (@janamal)—Vice President for Global Business Development & Platform—on the official Twitter announcement.
Both parties have stated that there's no direct monetization involved in the joint venture, though it will clearly provide a huge traffic boost to Twitter. Clicking on the "more tweets" button on the mobile Tweets carousel will launch Twitter on the user's browser, where he or she can see more Tweets, and would also be encouraged to download the app or sign-up.
As with other organic search results, Google will only show Tweets when they're considered to be relevant to the search queries (though the algorithms used to determine when the Tweets will be shown are still evolving). Additionally, searchers do not need to possess a Twitter account to see the results or to click on the results.
Though Twitter now boasts 316 million monthly active users (and its monthly active user base is still growing), Twitter's pace of growth has slowed down significantly compared to previous years. Through its latest partnership with Google, Twitter hopes to boost its reach and encourage more new user sign-ups.

The Marketing Digest Writing Team provides the content you need to keep you well-informed on the latest developments and trends in the digital marketing industry.

Latest posts by Marketing Digest Writing Team (see all)
Comments
comments